Grandmother: "I don't know where Amir is and neither does Zinah"
Published: May. 9, 2012 at 9:37 PM EDT
|
Updated: May. 19, 2012 at 9:37 PM EDT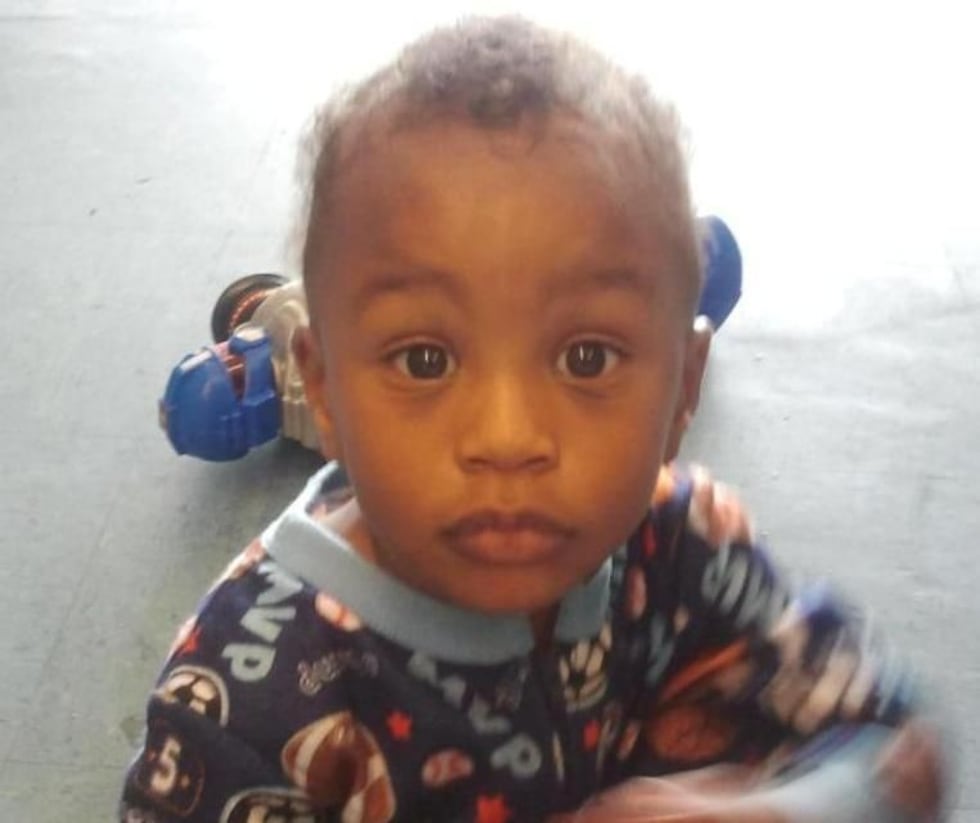 COLUMBIA, SC (WIS) - A grand jury will decide if Zinah Jennings' case will head to trial Thursday morning.
Jennings has been in jail for the last 5 months on an unlawful conduct charge in connection to the disappearance of her 18-month-old son, Amir. The boy vanished shortly after Thanksgiving last year.
Investigators say Zinah lied about where Amir might be.

Zinah's mother, Jocelyn Jennings, has spent many sleepless nights wondering about her daughter and worrying about her grandson. Jocelyn says this whole episode is unlike Zinah of old.

"She graduated with a B average, was very active in school, she was on the color guard for several years. She participated in other school events. She was a very active, normal teenager," Jocelyn said.
Zinah is Jocelyn's only child. Like all mothers, she had high hopes for her daughter, whom she described as outgoing and full of life.
Jocelyn said Zinah headed off to college after high school, but came back home after one year to attend Midlands Technical College.
"From that moment on, her life changed," Jocelyn said. "She immediately met someone, and fell in love. Without a plan, she got pregnant and became a mother. With school, she tried to continue on with her education. She was searching for job and she was challenged by time."

Her mother says at that point, Zinah began battling depression and using alcohol to help her cope with a series of roadblocks in life. She says Zinah was living at home during this time, but made the decision to move to Atlanta last fall with a family member. It was a decision Jocelyn said didn't help her turn Zinah's life around.
It was during that time Zinah was arrested for prostitution.

With things spiraling out of her control, the family member offered to take Zinah on her trip to clear her head if Jocelyn came and got Amir the week before Thanksgiving. She says when she arrived in Atlanta, Zinah refused to let her have Amir.

"She said, 'No, you're not taking Amir anywhere with you' and she packed up her car and, in fact, she left before I did," Jocelyn said.
Jocelyn says shortly after Thanksgiving, she became nervous about Amir's whereabouts.

Jocelyn says her next step was calling police to report that Amir was missing. Jocelyn says Zinah didn't know she reached out to police to find Amir until her car crashed on Dec. 24. Even then, she says Zinah keep insisting Amir was safe and her family member named Denise in Atlanta backed up her story.

"Denise kept saying, 'You are interfering. You are trying to control. Leave her alone. I saw her yesterday and she even gave me that story from after Thanksgiving,'" Jocelyn said.

Five months later, Jocelyn is still no closer to knowing where her grandson might be.
"I don't know where Amir is and neither does Zinah," Jocelyn said.
Jocelyn seemed eager to talk even more, but her attorney, who was by her side, cut several answers short. Off camera, she says she hopes to bring Zinah home soon and to start rebuilding their lives together.
Copyright 2012 WIS. All rights reserved.