DNA results in on missing Columbia toddler's mom's car
Published: Feb. 3, 2012 at 5:16 PM EST
|
Updated: Feb. 13, 2012 at 8:42 PM EST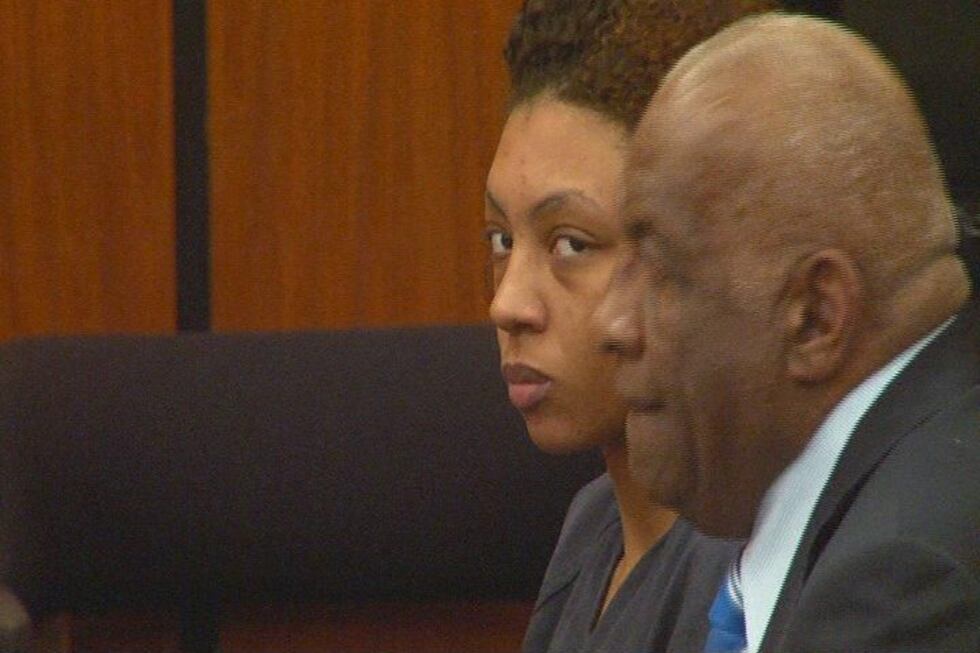 COLUMBIA, SC (WIS) – State Law Enforcement Division agents have finished preliminary DNA testing on samples Columbia Police investigators collected from Zinah Jennings' car. The results, according to sources close to the investigation are "inconclusive," but may not be human blood.
Investigators executed a search warrant of Jennings' 2004 Dodge Neon on Dec. 30, looking for any evidence that could show what happened to Jennings' now 19 month old son, Amir. Inside, investigators found, "stains consistent with blood stains were seen on items of clothing and blankets," according to the warrant. Police also used a cadaver dog, trained to find human remains.
On a separate search warrant executed five days later at Jennings' mother's Lady Street home, warrants show that investigators took a shovel as evidence after Zinah's stepfather spotted her "with a shovel in her backyard within the time frame her son went missing," the warrants show. Investigators went looking for, "Any human remains, items containing human remains, anything that could be used to dispose of human remains, including any shovels, hoes, rakes, or like tools or any items that may lead to the location of the missing juvenile to further aid in the aforementioned property being searched a cadaver dog will be used," according to the search warrant.
Sources also tell WIS that agents did not find any DNA on the shovel police took from the Jennings' home.
Columbia Police Chief Randy Scott said he has not seen the final report, but confirmed the preliminary SLED results came back as "inconclusive." "My guys are still digging," Scott said Friday.
SLED would not discuss the case or provide answers to WIS' request to explain exactly what their agents found in the DNA testing, and what an "inconclusive" result means. "It's still ongoing," SLED spokeswoman Katherine Richardson said, "You'll have to check with the local agency on the results."
Richardson said SLED does not comment on other agencies investigations. SLED does DNA testing for nearly every local law enforcement agency in the state.
Police charged Zinah Jennings with cruelty to children on Dec. 30. Police were looking for Jennings after her mother, Jocelyn Jennings, filed a missing persons report on her grandson Dec. 8, after seeing Zinah the day before, but she didn't see her grandson.
Investigators think the last time Amir was seen was Nov. 29, according to the search warrants. Police told WIS, Zinah has not given investigators any new information concerning her son since her arrest.
On Dec. 31, a Columbia judge set Jennings' bond at $150,000. Jennings has no prior criminal convictions and her attorney has argued that the bond amount was, "set so high as to have the same effect as denying Mrs. Jennings bond," Hemphill Pride told reporters following a bond reduction hearing last week in Columbia. Pride wanted a circuit court judge to reduce the bond amount, but that motion was denied.
Jennings' case file shows no tangible evidence that police have to support the cruelty charge. The evidence police point to in affidavits shows that Jennings "misled" investigators about where her son is, and what happened to him. Police said the fact that Amir would need "constant care and attention," is one of the reasons to support the charge.
Pride made that argument Jan. 30 before circuit court judge Casey Manning. It took the judge less than 24 hours to issue his ruling, to keep Jennings' bond amount at $150,000.
As of this report, there are no plans from Jennings' side to contest Mannings' order.
Copyright 2012 WIS. All rights reserved.