Zinah Jennings appears in court, grandmother hopes missing boy found alive
Published: Jan. 11, 2012 at 5:03 PM EST
|
Updated: Jan. 21, 2012 at 5:26 PM EST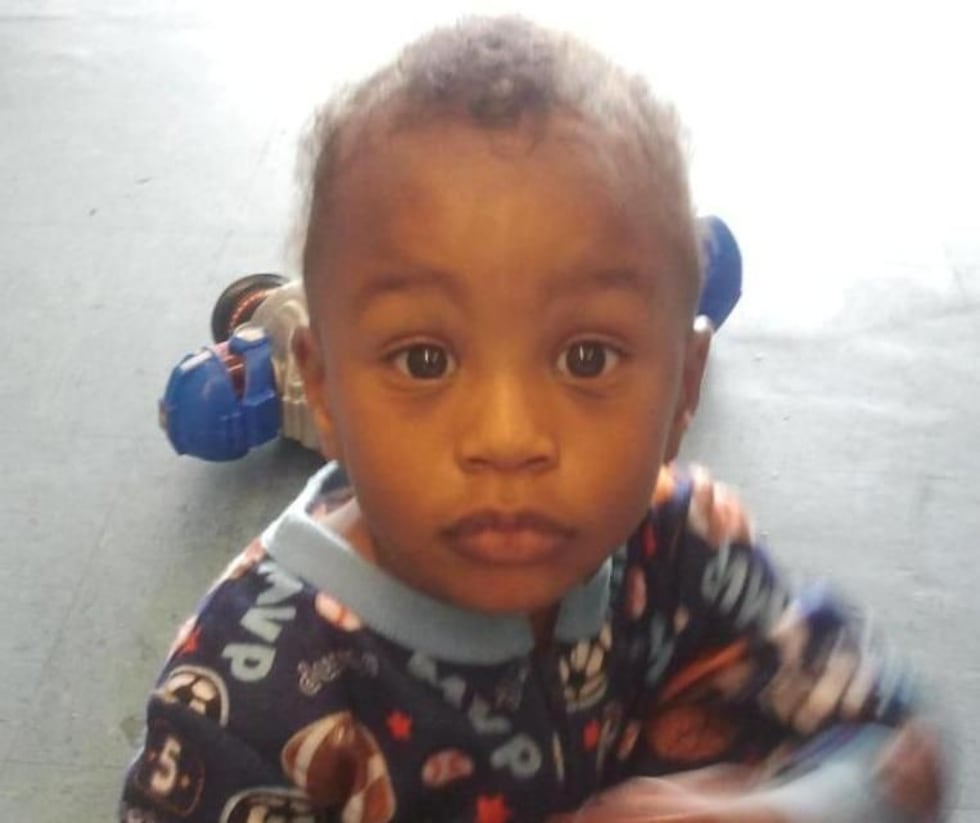 COLUMBIA, SC (WIS/AP) – The mother of a boy who has been missing since before Thanksgiving appeared in court Wednesday morning, but the reason why may remain a mystery. The grandmother of that missing boy said Wednesday she's holding out hope the boy will be found alive.
Amir Jennings was 18-months-old when his grandmother, Jocelyn Jennings Nelson, reported him and his mother, Zinah, missing in December. The mother resurfaced at Christmas after crashing her car, but without the boy. Police this week said they found what appear to be bloody clothes and blankets in Jennings' car.
Zinah Jennings walked into a Richland County courtroom Wednesday morning for a judge to hear a motion her defense team filed.
The 22-year-old's public defender, Gregory Collins, filed a motion late Tuesday asking for an emergency hearing in the case. Exactly why Collins asked for the hearing is not clear.
A copy of the motion was not filed in the public record in the clerk's office and neither side would tell WIS what the motion dealt with. After a 15 minute closed-door meeting with circuit court judge Alison Lee and prosecutors, Collins withdrew his motion.
Lee would not allow WIS cameras in the courtroom. There was no discussion of the motion held in open court.
Jennings walked into the hearing wearing shackles around her wrists and ankles, wearing a green jail shirt and blue detainee pants. She did not speak while sitting in the jury box of the third floor courtroom. Jennings' family did not appear for the hearing.
A source close to the case told WIS that Jennings' attorney called for the hearing after the 22-year-old mother underwent mental health evaluations over the weekend. Allegations were that some of the information Jennings gave during her evaluations was leaked to prosecutors. WIS is trying to independently confirm the information.
Fifth circuit solicitor Dan Johnson would not comment on the motion Wednesday, citing court rules that prohibit prosecutors from discussing pending cases and discussions that happen outside of the courtroom. Collins declined to comment, citing the same as Johnson.
Jennings is charged with cruelty to children, but police have not provided any evidence that Jennings has harmed her son.
Meanwhile, Jocelyn Jennings Nelson told The Associated Press on Wednesday that she is sure her daughter did nothing to harm Amir. Police have said Zinah Jennings has given them conflicting accounts about the boy's whereabouts and she has been charged with lying to investigators.
Nelson says her daughter doesn't trust police and may not fully understand the seriousness of the search for her son.
Police have served four search warrants in the investigation. Two searches happened at Zinah's mother's Lady St. home, one search of her car and another at the Richland County Public Library branch on Assembly St. Investigators found several pieces of potential evidence in the searches. The evidence was sent to the State Law Enforcement Division for DNA analysis.
SLED's work could take several more weeks to finish.
Jennings remains jailed under a $150,000 bond.
Copyright 2012 WIS. All rights reserved. The Associated Press contributed to this report.