Teen attacked by shark off FL coast
Published: Sep. 2, 2011 at 4:32 PM EDT
|
Updated: Sep. 2, 2011 at 4:33 PM EDT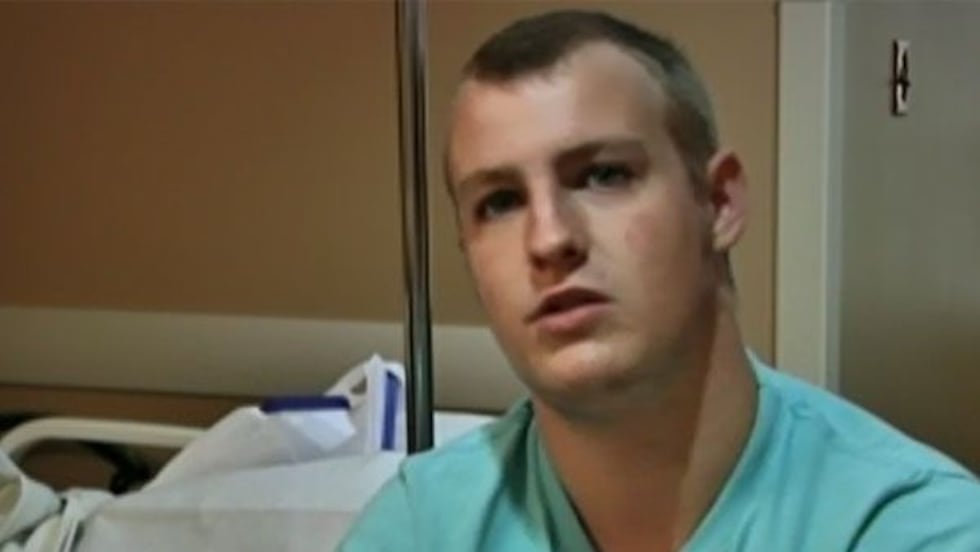 CRESCENT BEACH, FL (WJXT/CNN) – A 19-year-old surfer is recovering after a shark bit his leg in the waters off Crescent Beach in St. Johns County, FL.
"He just grabbed a hold of my leg real quick, and he was gone," Shane Lancaster said. Experts think the shark was about six feet long. "It just felt like a bunch of little pins, like somebody had just taken a bunch of little pins and just poked them into my leg, like some sort of symmetrical formation, but I knew it was a shark."
Lancaster says he was still in shock, but knew he did not want a huge ambulance bill, so he had his surfing buddy drive him to a nearby hospital.
He says the worst part of the whole ordeal was not the bleeding or the pain, it was calling his mom.
"I said, 'Hey, listen, don't freak out all right, but I got attacked by a shark,'" Lancaster said.
The teen has been released from the hospital and is now recovering at home.
Copyright WJXT via CNN. All rights reserved.