Man attacked by alligator gets new shoulder
Published: Mar. 25, 2009 at 5:13 PM EDT
|
Updated: Apr. 14, 2009 at 10:25 PM EDT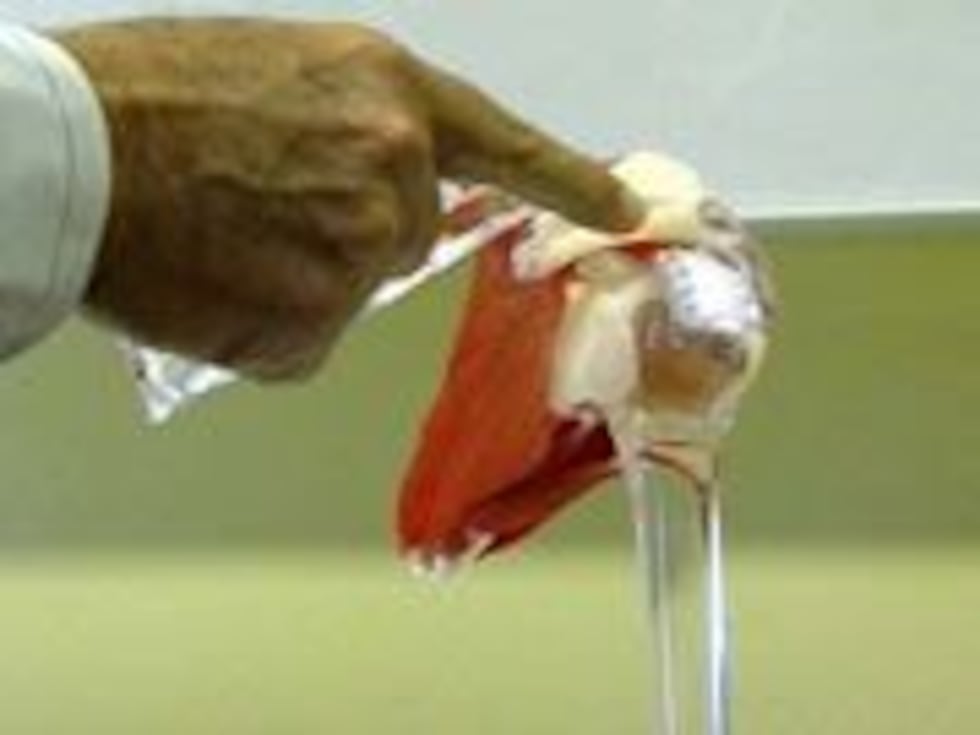 NATIONAL (NBC) - A Florida diver who survived an alligator attack one year ago is making strides on his road toward recovery.
Ike Monreal was a golf ball diver.
Jumping into the water on golf courses around the state was his business, until one day in Tampa when an 11-foot alligator chomped down on his shoulder.
"In the equivalency of pain on a one to ten basis, it was over the top. It was an eleven," said Monreal.
Ike credits still being alive to prayer and quick thinking.
"I turned into him and stuck my thumb in his eye socket and went for the gold. I decided I was going to end up with my thumb in his brain no matter what," said Monreal.
Soon after this horrific incident, Ike was referred to Dr. Louis Starace.
"Well originally I heard about the attack on the news, and then to my surprise, he showed up in my waiting room," said Dr. Starace.
Dr. Starace repaired Ike's shoulder with a new device.
"The graft jacket is actually a biologic patch. Some of the earlier designs were made of pig material, or we would use tendon grafts. These are actually made from skin, human skin," Dr. Starace explained.
It's made of human skin, but a little stronger from the get-go to resist pulling and tearing.
"It also acts as scaffolding which allows for blood vessels and fibers to grow through it, so eventually it replaces with a new tendon," said Dr. Starace.
This new technology has Ike feeling pretty good these days.
"Well, I've got full mobility back, almost all of it. I'm just lacking the strength training," said Monreal.
It's harder to heal the psychological scars.
"I haven't been back in the water. I'm not doing dirty water, muddy water again in my life. I'm done!" Monreal exclaimed.
Posted by Bryce Mursch