Reporter/MMJ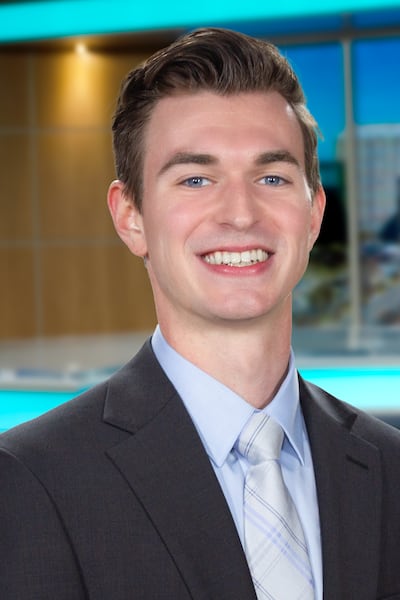 Sam has a passion for storytelling and leaving a positive impact on viewers. Growing up in New York City and watching NBA Highlights before leaving for school every morning influenced Sam to pursue a career in the television broadcasting industry.
Prior to moving down to the Midlands, Sam enjoyed two years at WENY-TV in Elmira, New York as an MMJ, fill-in anchor, and sports reporter. Starting in August 2021, Sam had the opportunity to cover a variety of news and sports in the Twin Tiers, sharing stories from NASCAR racing at Watkins Glen International, to honoring the replica of a national Vietnam War memorial traveling to the area.
Sam graduated from Ithaca College's Roy H. Park School of Communications in May of 2021 with a degree in Sports Media. In addition to anchoring sports on Ithaca College Television, Sam produced an award-winning 3-part documentary series, Pride and Poise: Journey to the Meadowlands, that gave an inside look into the 2019 Ithaca College Football season. He was also a part of Ithaca College's Cross Country and Track and Field teams, where he raced 3k, 5k, 8k and 10k races.
You can typically watch Sam reporting news on WIS News 10 on weekdays. During his free time, Sam enjoys watching a good movie, going on long hikes, and spending time with friends and family.