Reporter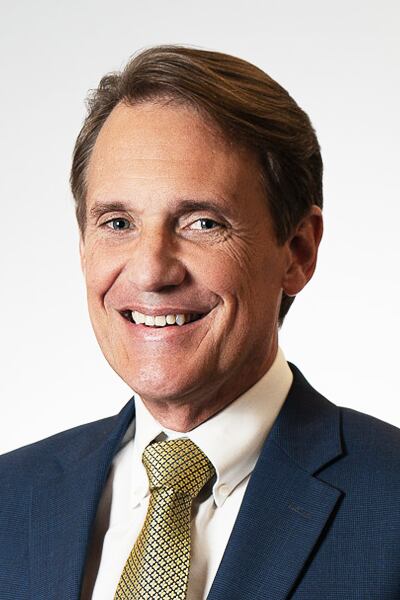 David Mattingly is a Louisville native, attended Seneca High School and now serves as a reporter at WAVE News.
He is a Peabody and Emmy Award-winning journalist with decades of experience reporting domestically and abroad. But no assignment has ever made him happier than coming home to the city where he was born and working at the station he grew up watching.
It took David a long time to find his way back to Louisville. For 23 years he had a front-row seat to history as a CNN National Correspondent reporting on many of the most important and most talked about news stories of our time:
The Sept. 11 attacks, Hurricane Katrina, Trayvon Martin and George Zimmerman, Virginia Tech shootings, Columbine and Aurora, the Scott Peterson trial, Gore vs. Bush, the Space Shuttle Columbia crash, the BP Gulf oil spill, the Casey Anthony trial, the Boston Marathon bombings, ebola, Mississippi floods, the D.C. sniper, the Miracle on the Hudson, the Ferguson riots and more.
In addition to countless newsmakers and celebrities, David has interviewed, covered or met every U.S. President from Gerald Ford to Donald Trump. He has earned a reputation as a challenging interviewer as well as a provocative and compelling storyteller. David is known for his signature "in-the-moment" style of reporting that draws on moments of unguarded spontaneity.
Prior to CNN, David was an award-winning anchor, reporter and documentary producer at WVTM, the NBC affiliate in Birmingham, Ala., where he worked for 10 years and developed one of the country's first environmental reporting franchises, a groundbreaking series called "EarthSave."
David was inspired to become a journalist by the Watergate scandal and the work of Washington Post correspondents Bob Woodward and Carl Bernstein.
"They deeply influenced my view of the profession and the need for journalists who are not afraid to ask hard questions," David says. "I look for any opportunity to instill that same sense of purpose in new generations who are curious about the world around them and eager to make it better."
So far, David's travels have taken him more than a million miles, to all 50 states and more than 20 countries. His work for CNN has been featured by filmmakers in internationally released movies and by nationally syndicated programs, including Oprah and the Barbara Walters Special.
David is committed to mentoring young reporters and is a popular speaker at journalism schools, including his alma mater, the University of Alabama.