Reporter/Anchor
Columbia, SC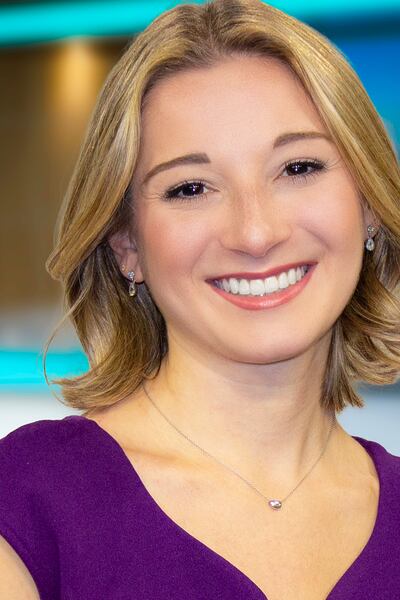 Jordyn joined the WIS News 10 team in April of 2023. She was born in raised in Fort Lauderdale, Florida and comes to Columbia from Gainesville, FL. She spent two years as a Multimedia Journalist and Weekend Anchor for the number one news station in Gainesville, WCJB TV 20 News.
She earned a Bachelor of Arts in Broadcast Journalism from the University of Central Florida in Orlando with a minor in Dance. After graduating, Jordyn worked as a producer at News 6 WKMG in Orlando producing the 4:30 a.m. newscast and filling in on the Noon.
During her time at WCJB Jordyn covered a wide range of stories including the impacts of continuous billing issues within the City of Gainesville's public utility. She also closely followed the impacts of the controversial "Parental Rights in Education" bill Florida Governor Ron DeSantis signed into law, known to critics as the "Don't Say Gay" law, which sparked protests statewide. Jordyn won awards for her coverage on these issues at the 2022 Florida Association of Broadcast Journalists awards.
While at UCF, Jordyn was greatly involved in fundraising efforts for Orlando's Children's Miracle Network Hospital, Arnold Palmer Hospital for Children, as well as UCF's Dance Minor program, choreographing and performing for the program's annual concert.
In her free time Jordyn enjoys spending time outdoors, dancing, reading a good book, cooking, and looking for the best food spots in Columbia.
Jordyn is looking forward to calling the Midlands her home and getting to know the people in the community. Any story ideas? Feel free to email her at jordyn.markhoff@wistv.com and follow her on Twitter @JordynMarkhoff.
Updated: Aug. 23, 2023 at 10:16 AM EDT
|
By
Tiffany Tran-Ozuna
,
Mary Green
,
Jordyn Markhoff
and
Jordyn Markhoff
The South Carolina Supreme Court upheld the state's 6-week abortion ban.
Updated: Jul. 13, 2023 at 10:28 AM EDT
|
The peach season is well underway in South Carolina, but because of late freezes, the crop isn't looking too peachy.
Updated: Jul. 6, 2023 at 11:14 AM EDT
|
Child hospitalized after over drinking water.