Two men plead guilty in deadly 2018 prison riot
Published: Nov. 16, 2023 at 6:57 AM EST
COLUMBIA, S.C. (WIS) - Two men have pleaded guilty on Wednesday to charges in connection with the deadly 2018 riot at Lee Correctional Institution.
The riot happened the night of April 15, 2018, starting as a fight between rival gang members housed in the then-maximum-security prison. As a result of the riot, seven inmates died, and many more were injured.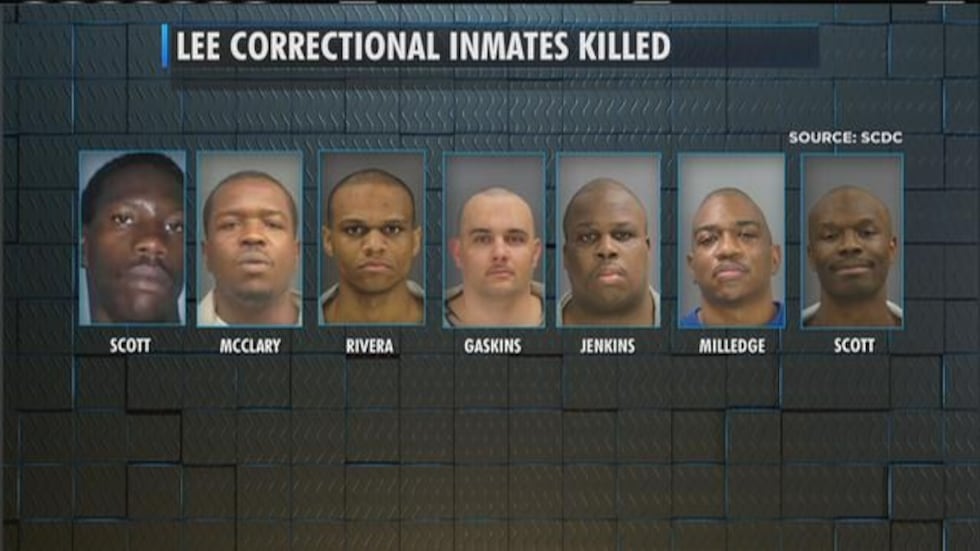 According to the South Carolina Department of Corrections (SCDC), the two men who pleaded guilty were Torey Robert Blackwell, 32, and Jody Gary, 32.
Blackwell was sentenced to 15 years in prison for Inciting a riot and criminal conspiracy.
Officials said both of those sentences are to run concurrently with his current sentences, which are for voluntary manslaughter, felony DUI with death, burglary second-degree, strong-armed robbery and two counts of criminal conspiracy, all from Lancaster County.
Gary was charged with criminal conspiracy and two counts of assault and battery.
According to the SCDC, Gary was released from prison in 2020 when he completed his 8-year sentence for attempted armed robbery.
Officials said he will now spend 3 years on probation.
This now makes six inmates in total who have been sentenced in the riot.
Initial charges were filed in 2020 where more than a dozen people were indicted.
In August, three inmates also pleaded guilty to their involvement in the riot. They were Teron Jackson, 33, Rico Hickman, 36, and Montez Lavarrey Rutledge, 30.
More than 40 current and former inmates face charges in connection with the incident.
The riot is known to be the biggest prison riot in South Carolina's history.
Notice a spelling or grammar error in this article? Click or tap here to report it. Please include the article's headline.
Stay up to date with WIS News 10. Get the app from the Apple App Store or Google Play Store and Stream us on Roku, YouTube, Amazon Fire, or Apple TV.
Copyright 2023 WIS. All rights reserved.