FIRST ALERT WEATHER: Cloudy with showers this week
Published: Nov. 14, 2023 at 7:12 AM EST
|
Updated: Nov. 14, 2023 at 5:15 PM EST
COLUMBIA, S.C. (WIS) – Plenty of clouds for the rest of the week and we see some showers too.
First Alert Headlines
· Skies are mostly cloudy tonight with lows in the mid 40s.
· We have low 60s Wednesday with a 20% chance of showers and sprinkles in the late afternoon.
· Temps are a little warmer Thursday with a 20% chance of showers again for the afternoon.
· We've increased the chance of showers Friday to 40%.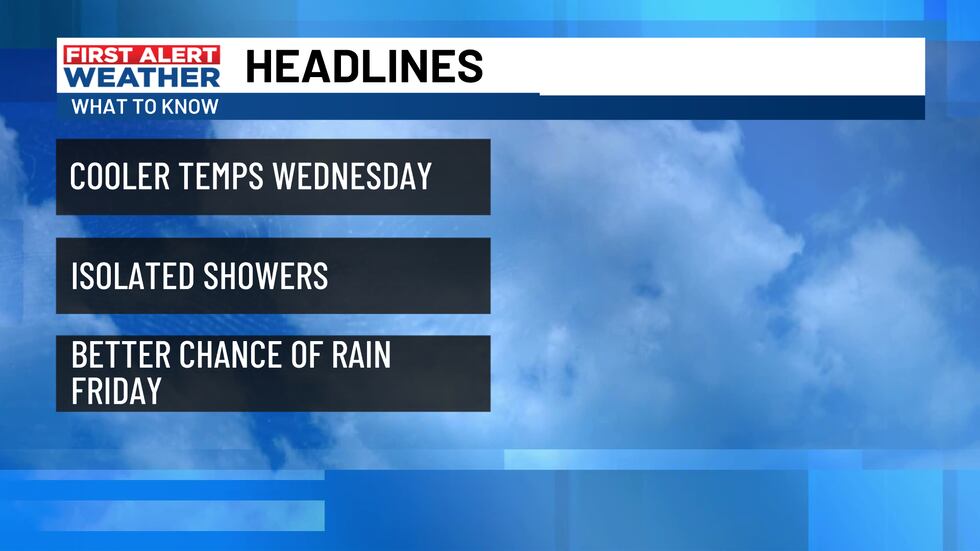 First Alert Summary
Lows tonight are dipping into the mid 40s with mostly cloudy skies.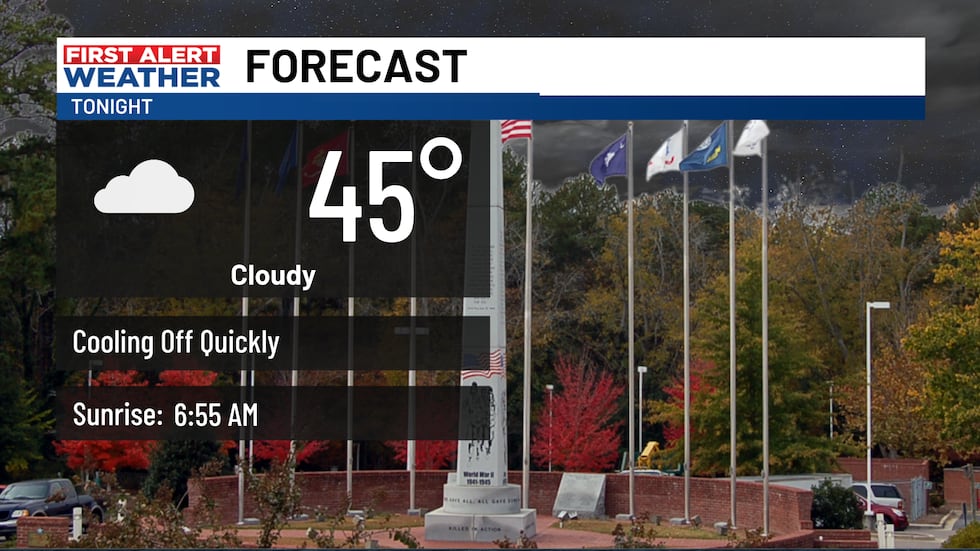 We have a northeast flow Wednesday that will cool us down. Highs are in the low 60s as a high pressure system to our north keeps most of our rain at bay, but not all of it. There's a low pressure system to our south that will kick up some clouds and moisture. There's enough moisture to warrant a 20% chance of showers for the late afternoon and evening.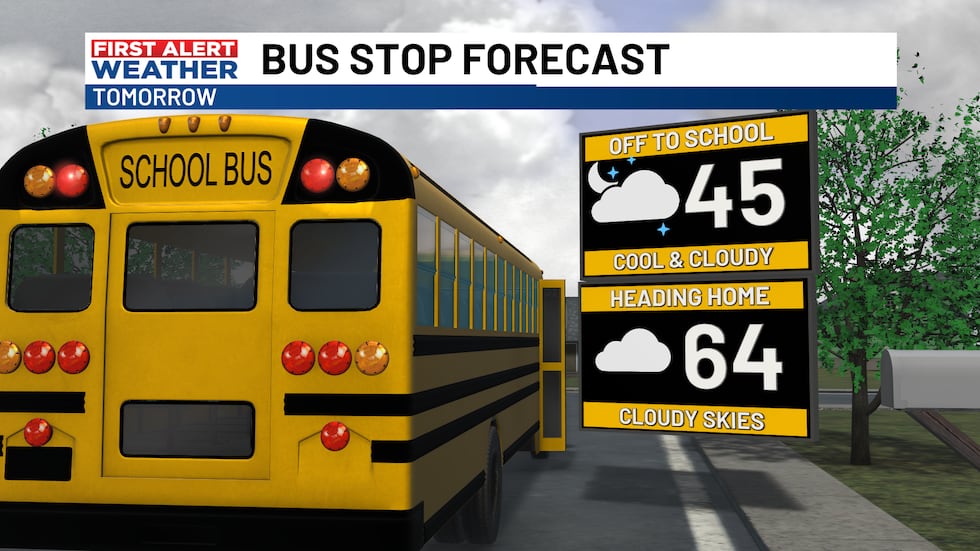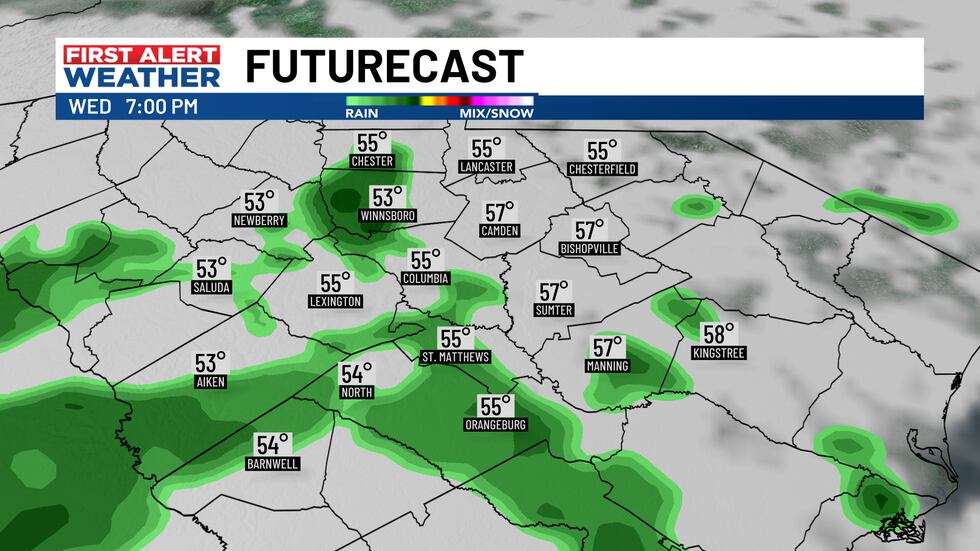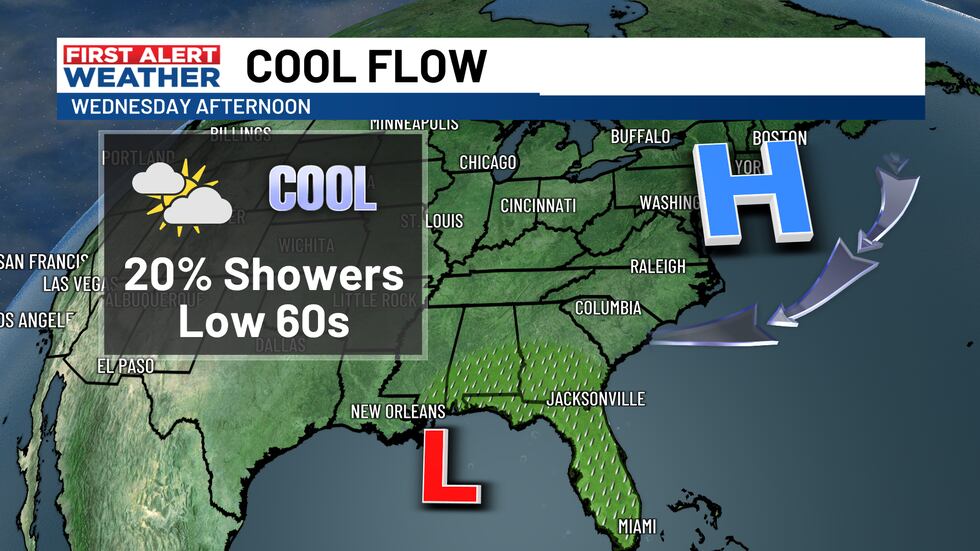 Thursday is a little warmer with highs in the upper 60s. We still have cloudy skies and there's still a 20% chance of showers. Lows are in the low 50s.
Friday the low to our south nears and that brings a 40% chance of showers. It doesn't look like all that much rain, like less than 0.2″. But expect a southeast flow that warms us up to around 71. Skies will be cloudy.
High pressure builds back in Saturday with highs in the low 70s with partly cloudy skies. A cold front moves through Sunday and that lowers temps into the low 40s in the morning with mid 60s by the afternoon.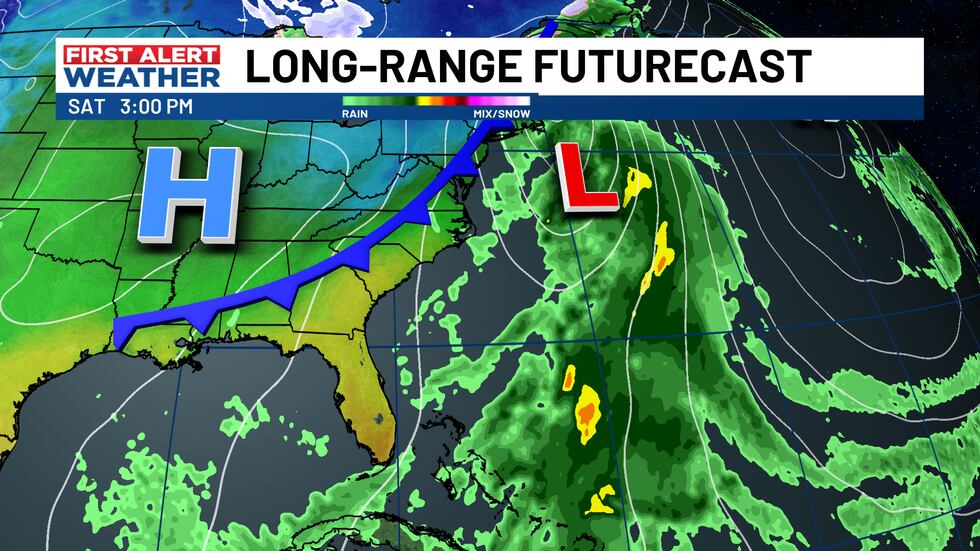 First Alert Forecast
Tonight: Mostly cloudy skies with lows in the mid 40s.
Wednesday: Cloudier skies with late patchy mist possible (20%) especially in the afternoon. Highs in the low 60s.
Thursday: Mostly cloudy skies. A few areas of drizzle are possible (20%). Highs in the mid-60s.
Friday: Rather cloudy with some isolated showers(40%). Highs near 71 degrees.
Saturday: Sunshine breaks out into the day with highs in the low 70s.
Sunday: Low 40s to start then mid 60s by the afternoon with mostly sunny skies.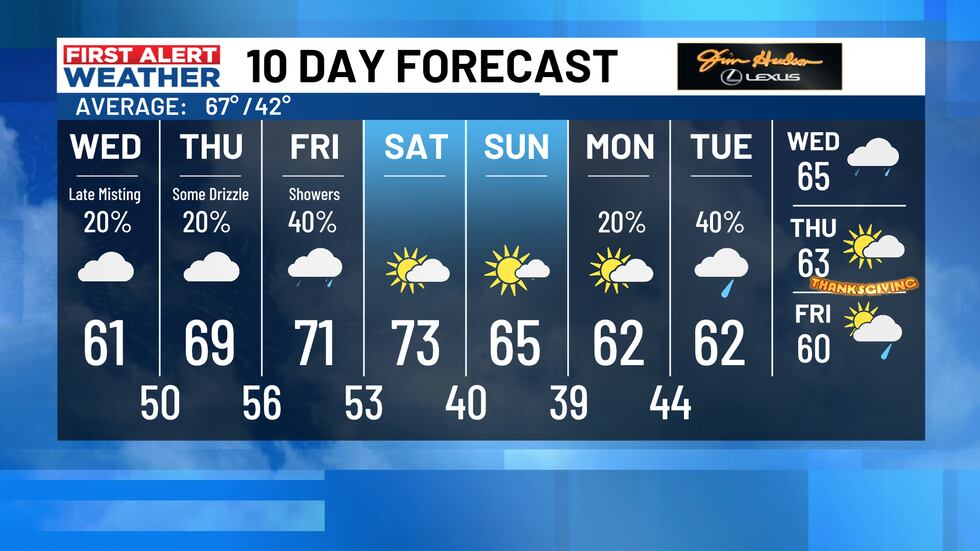 Notice a spelling or grammar error in this article? Click or tap here to report it. Please include the article's headline.
Stay up to date with WIS News 10. Get the app from the Apple App Store or Google Play Store and Stream us on Roku, YouTube, Amazon Fire, or Apple TV.
Copyright 2023 WIS. All rights reserved.