Ramen noodle company bringing 300+ jobs to Greenville Co.
New Nissin Foods manufacturing facility coming to Piedmont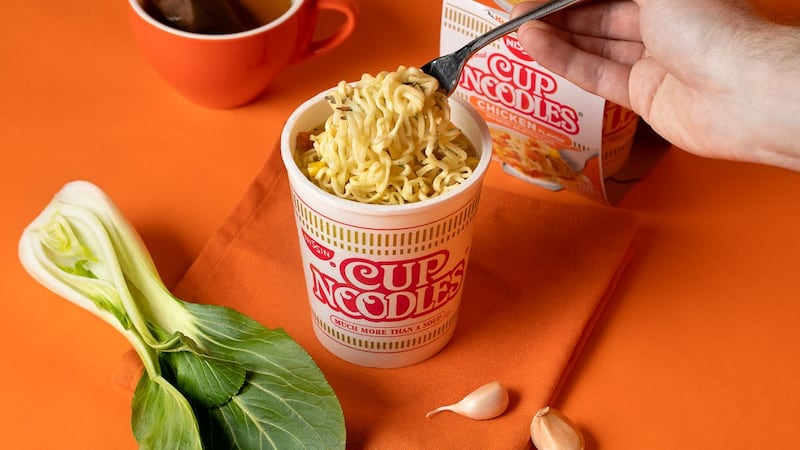 Published: Nov. 9, 2023 at 1:26 PM EST
GREENVILLE, S.C. (FOX Carolina) - Nissin Foods is expanding its U.S. footprint by establishing new operations in Greenville County. The company, known for producing popular instant ramen products, has announced a planned $228 million investment that will create over 300 new jobs.
"Nissin Foods has seen sustained sales growth year-over-year, especially over the last five years, driven by unprecedented demand for our products," said Nissin Foods President and CEO Michael Price. "As we developed the company's expansion plans, we determined early on that Greenville, South Carolina was the ideal location for our newest manufacturing facility."
Nissin plans to purchase a 640,640-square-foot building located at 1170 Bracken Road in Piedmont for its new Greenville County manufacturing facility; and also has existing manufacturing facilities in Lancaster, Pennsylvania and Gardena, California.
"Greenville is among the fastest growing manufacturing cities in the country, and many other top brands are produced there," added Price. "In addition to being a significant milestone in Nissin's history, this investment will allow us to optimize production capabilities, grow the organization, bring jobs to the community and continue to fortify our innovation pipeline."
The Coordinating Council for Economic Development approved job development credits related to this project. The council also awarded a $250,000 Set-Aside grant to Greenville County to assist with the cost of building improvements. The new Greenville County operation is expected to help the company enhance continued product development and innovation while meeting the surging consumer demand.
"Congratulations to Nissin Foods and Greenville County on bringing over 300 new jobs to South Carolina," said South Carolina Gov. Henry McMaster. "This collaboration provides additional opportunities for Nissin Foods to serve its worldwide customer base while contributing to the Greenville community."
Operations are expected to be online in August 2025. Individuals interested in joining the Nissin Foods team should visit the company's careers page.
MORE NEWS: Instant ramen Cup Noodles will be microwaveable, changing from foam to paper cup
Copyright 2023 WHNS. All rights reserved.