8 SC school districts sue tech giants over social media's effects on students' mental health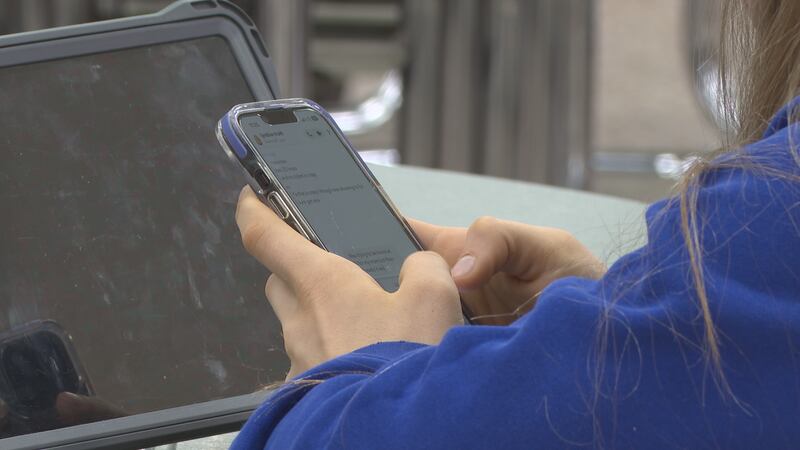 Published: Oct. 26, 2023 at 4:47 PM EDT
KERSHAW COUNTY, S.C. (WIS) - Several school districts in the Palmetto State have joined a national lawsuit against tech giants regarding social media and how it correlates to students' mental health.
Eight South Carolina school districts; York One, Clover, Rock Hill, Chesterfield, Kershaw, Spartanburg Six, Florence, and Oconee County School District have filed lawsuits against Meta, Google, ByteDance, and Snap Inc, alleging their products have created an increasing youth mental health crisis.
Officials said youth increase in social media use has directly led to mental health challenges among students.
The South Carolina school districts have joined a growing coalition across the nation in an effort to hold technology corporations accountable for their social media platforms to entice and addict children according to officials.
The plaintiffs stated the corporations' algorithms have been designed to manipulate young people to consume more content and keep them engaged for extended periods.
The harmful practices expose young users to potentially damaging content, resulting in increased rates of eating disorders, depression, anxiety, and even suicidal thoughts.
School Districts across the country stated tech companies have prioritized financial gains over the safety and well-being of children despite being aware of the harmful consequences of their actions.
"Our top priority is to protect the well-being of our children, ensuring they have equitable access to the best education and learning opportunities," stated Helena Miller, Chairman Rock Hill Schools. "Unfortunately, the mental health needs of our students are increasing dramatically, and the adverse effects of addictive social media apps are significantly complicating the job of educators and staff. It is crucial for these companies to acknowledge their responsibility in this crisis, which profoundly impacts our youth."
"School systems across the nation, like those in South Carolina, are grappling with the challenge of meeting students' needs while delivering exceptional education and fostering a positive learning environment," explained Philip Federico, an attorney representing the school districts. "These lawsuits are an effort to hold social media companies accountable for their contribution to the mental health crisis in young people and to reimburse these school districts for the financial strain caused by the defendants' exploitative platforms."
Notice a spelling or grammar error in this article? Click or tap here to report it. Please include the article's headline.
Stay up to date with WIS News 10. Get the app from the Apple App Store or Google Play Store and Stream us on Roku, YouTube, Amazon Fire, or Apple TV.
Copyright 2023 WIS. All rights reserved.