'Mommy, I've been in a bad, bad wreck': Mom seeks justice after hit-and-run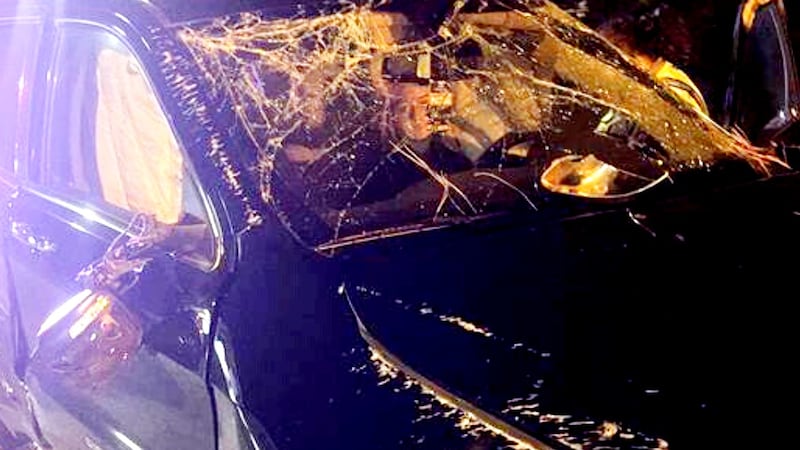 Published: Oct. 24, 2023 at 6:50 PM EDT
|
Updated: Oct. 25, 2023 at 12:00 PM EDT
AIKEN, S.C. (WRDW/WAGT) - One Aiken mom is on alert for a truck that hit her daughter and kept going.
The crash happened on Richland Avenue in front of the Wendy's on Thursday evening.
The truck did a U-turn that caused the family van to overturn. The driver slowed down but never stopped.
"I was three blocks away and she was headed toward me, so I knew where she was and where she was going," said Amy Parrott. "My phone rang and it was her and she was in tears and said, 'Mommy, I've been in a bad, bad wreck. My car's flipped over. I'm scared. Please come.'"
Her 17-year-old daughter Elaina Parrott's car was beaten and glass was shattered.
"I came over the top of the hill and just saw her car in the middle of the road. None of her tail lights worked. It almost was pitch black, even though, you know, her headlights were still on, she had no lights in the back because they were all crushed," said Amy.
Beneath the broken glass and shattered windows was her daughter, lucky to be alive.
"All I can say is that she had to have angels in that car with her," said Amy.
MORE FROM NEWS 12:
The only thing missing from all of this is the person who hit her daughter.
"For me, it's the hit-and-run part. It's just wrong, to leave somebody that vulnerable, in the middle of the road, where even if they weren't hurt that bad, from the initial accident, they could be hit, and the people trying to respond could be hit. Any number of things could happen," said Amy.
A car is replaceable, but you can't replace someone's life.
"I may not find out today. I may not find out in a week," said Amy. "It'll come out eventually. I don't want retribution. I don't want the person to be hurt or you know, anything like that. I just want them to be held accountable for what they did."
Copyright 2023 WRDW/WAGT. All rights reserved.