Grandmother charged after toddlers ingest meth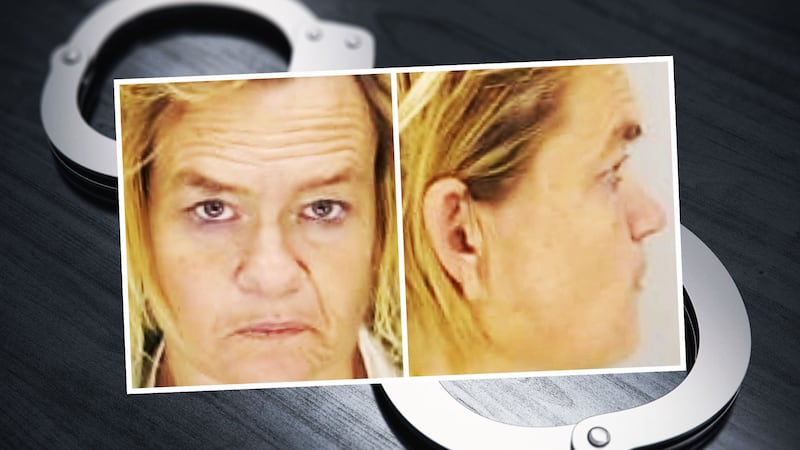 Published: Oct. 24, 2023 at 12:34 PM EDT
|
Updated: Oct. 24, 2023 at 4:54 PM EDT
AUGUSTA, Ga. (WRDW/WAGT) - We have new details on an Augusta grandmother facing charges after two toddlers allegedly ingested meth while in her care, according to arrest warrants.
Laura Hutto Burnett, 48, of Avondale Drive, is charged with three counts of cruelty to children in the second degree, maintaining a disorderly household and possession and use of drug-related objects, according to inmate bookings.
On Saturday, around 9:36 p.m., deputies responded to the home for a 1-year-old and a 3-year-old brought to Augusta University Medical Center for a possible poisoning/drug overdose, according to the incident report from the Richmond County Sheriff's Office.
The toddlers' mother told deputies she believed her children might have gotten into rat poison. She then told first responders that they may have gotten into her mother's methamphetamine, officials say.
Deputies say they learned the mother of the children was at the home during this incident.
The Criminal Investigation Division responded to the home and noted an "intense smell of ammonia" and found a single jar of mayo in the fridge, according to the report.
The report states that "thousands" of roaches were found in the children's room and around the home.
The two mattresses in the children's room were covered in mold, urine, and feces, according to the incident report.
Investigators also found narcotics, beer, and drug paraphernalia in the children's bedroom, the report states.
Investigators say they had to leave multiple times during the search to get fresh air.
Burnett is accused of criminal negligence and causing the toddlers cruel physical and mental pain.
While under the supervision of Burnett, the toddlers ingested methamphetamine, which caused foaming of the mouth and seizures, according to the arrest warrant.
Authorities also state that Burnett caused cruel mental pain to a 6-year-old girl who saw her brothers foaming at the mouth and seizing, according to the arrest warrant.
The arrest warrant states Burnett maintains "a common, ill-governed and disorderly house to the encouragement of drug activity of the neighborhood."
The household is "known for drug activity", according to the affidavit.
Burnett was booked into the Carles B. Webster Detention Center on Sunday.
Copyright 2023 WRDW/WAGT. All rights reserved.