Senate District 19 special election: WIS talks to candidates running for Democratic nomination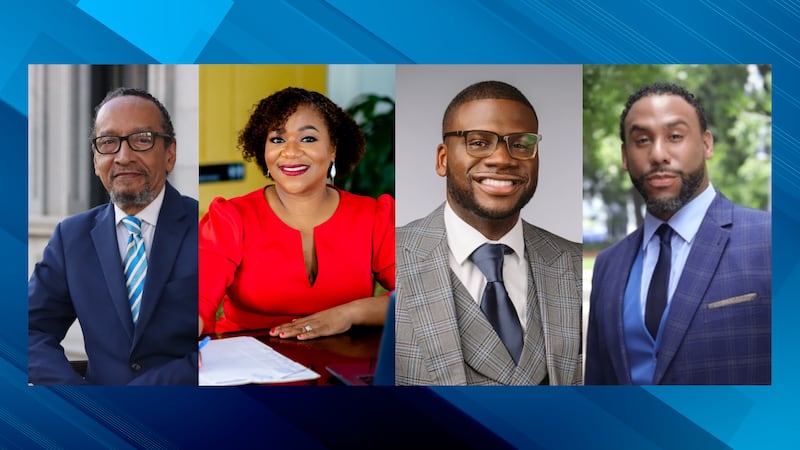 Published: Oct. 19, 2023 at 7:07 PM EDT
COLUMBIA, S.C. (WIS) - As the Special Election approaches for State Senate District 19, WIS News 10 wants to help voters get to know the candidates and drill down on some of the most relevant issues.
All of the candidates in the Democratic primary were invited to join us for a one-on-one interview before the primary on Oct. 24.
We asked them the same six questions:
1. What makes you the most qualified candidate for this seat?
2. According to the latest numbers, it's estimated that 11.8% of Richland County families live in poverty, what are specific ways you would address that?
3. Let's talk about leadership, give us an example of how you have brought people together to address an issue or community problem?
4. If elected, what would be your top priority and at least one measurable goal?
5. The late Senator John Scott, who formerly held this seat, was a big believer in public education. According the state report cards just released, a number of schools in Richland County schools scored 'below average,' what ideas do you support to help turn those scores around.
6. If elected as the next Senator of District 19, what can voters expect of you & from you?
Hear their responses below:
Johnnie Cordero
Tameika Isaac Devine
Kambrell Garvin
Javar Juarez
The Republican candidate, Kizzie Smalls, is running unopposed.
Michael Addison is running as an Independent and Chris Nelums is running under the United Citizens party.
Notice a spelling or grammar error in this article? Click or tap here to report it. Please include the article's headline.
Stay up to date with WIS News 10. Get the app from the Apple App Store or Google Play Store and Stream us on Roku, YouTube, Amazon Fire, or Apple TV.
Copyright 2023 WIS. All rights reserved.