Panthers rookie guard Chandler Zavala taken to hospital with neck injury against Lions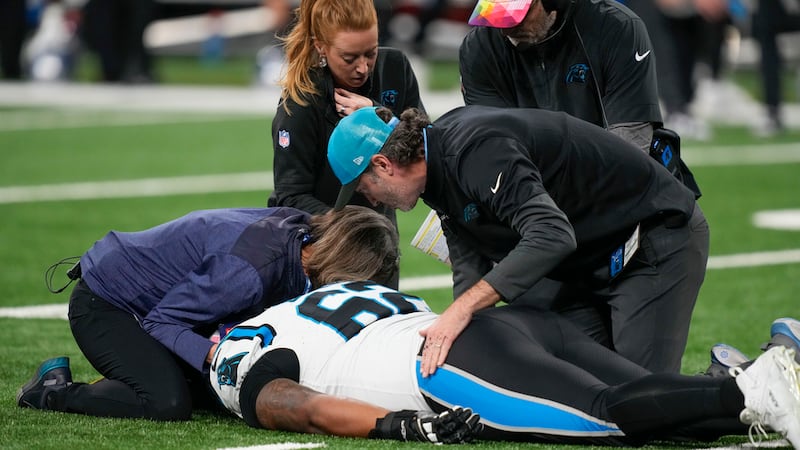 Published: Oct. 8, 2023 at 2:43 PM EDT
DETROIT (AP) — Carolina Panthers guard Chandler Zavala was taken to a hospital after being carted off the field with a neck injury late in the first quarter against the Detroit Lions on Sunday.
The rookie was injured on a running play and the medical staff took time to secure his neck with a brace. He was placed on a backboard and onto the back of a cart.
Carolina's players left the sideline to be near their injured teammate and surrounded the cart before Zavala was removed from the field.
Zavala gave a thumbs-up while being carted off the field.
The Lions left their sideline in a show of support for Zavala, who drew cheers from the crowd as he was taken for further evaluation.
The Panthers drafted Zavala in the fourth round out of North Carolina State.
Nash Jensen, an undrafted rookie from North Dakota State, filled in for Zavala at left guard.
Copyright 2023 WHNS. All rights reserved.