State agents honor fallen K-9 Rico with ceremony at criminal justice academy
Published: Oct. 4, 2023 at 8:27 AM EDT
|
Updated: Oct. 4, 2023 at 9:54 PM EDT
COLUMBIA, S.C. (WCSC) - The South Carolina Law Enforcement Division on Wednesday laid to rest one of their own.
SLED K-9 Rico was killed when he was deployed during a manhunt in Charleston County Thursday.
Rico died moments after he went into a home during the search for suspect Ernest Burbage III, SLED Chief Mark Keel said during a news conference.
The shooting happened at around 2 p.m. Thursday at a home where SLED's SWAT team deployed a robot to search for him. Keel said after the robot had cleared as much of the home as it could, agents deployed K-9 Rico into the home. Keel said a gunshot was heard shortly after Rico's deployment and he was killed.
Burbage then exited the home through a window and presented a firearm Charleston County Sheriff Kristin Graziano described as a high-powered rifle at law enforcement officers that included SLED SWAT team members and Dorchester County deputies. Law enforcement opened fire, killing Burbage, Keel said.
Rico was a 3-year-old Belgian Malinois mix who had been with the agency just over a year, he said. But in that short year, he made an impression, serving as part of SLED's SWAT team and K-9 Tracking Team-- alongside his handler, Special Agent Richard Hunton.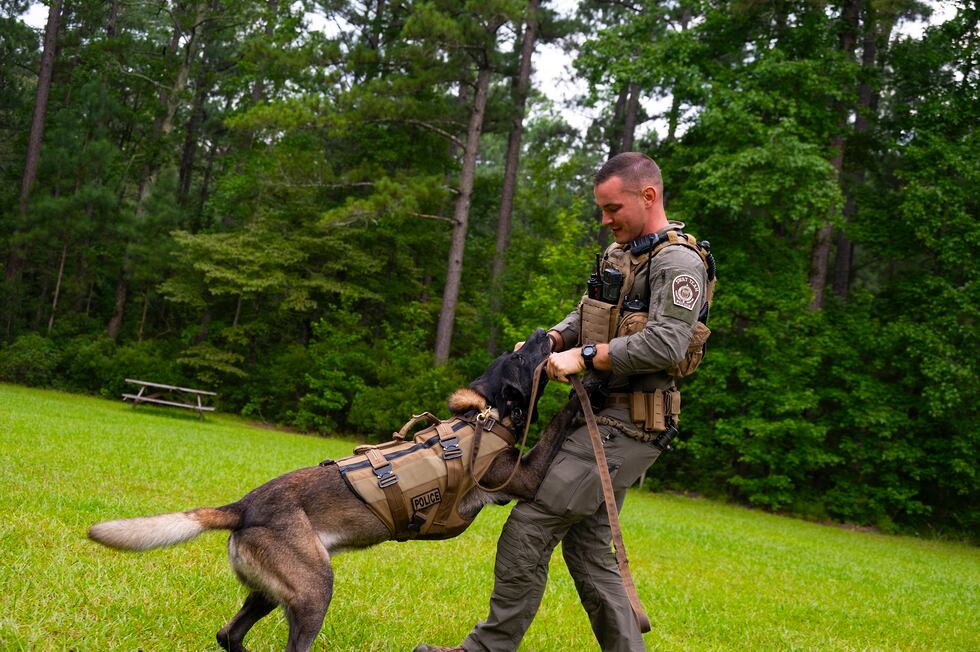 Chief Keel said this is the first time since then the agency has lost a K-9 in the line of duty.
Law enforcement from across the state gathered at the South Carolina Criminal Justice Academy in Columbia to pay their respects to K-9 Rico Wednesday.
"If it weren't for him entering that house first, this would be a very different funeral today," Richard Hunton's wife Jennifer said.
South Carolina Governor McMaster and SLED Chief Keel honored the K-9 agent as a fallen hero.
After the memorial, Special Agent Hunton and his family processed out with Rico's ashes. Over 100 canines and their handlers lined the path, many paying their respects in their own ways.
For his handler, Rico was a best friend and a companion.
But most importantly last week, Rico was the answer to his prayers for protection.
"When it came time to go into that house, God said, 'Whom shall I send, and who will go for us?' And I know in his big ol' head, Rico said, 'Here am I. Send me,'" Hunton said.
Instead of flowers, the agency asks that donations be made in K-9 Rico's name to "The Foundation of Former Agents of SLED," 541 Shadowood Drive, Irmo, SC 29063.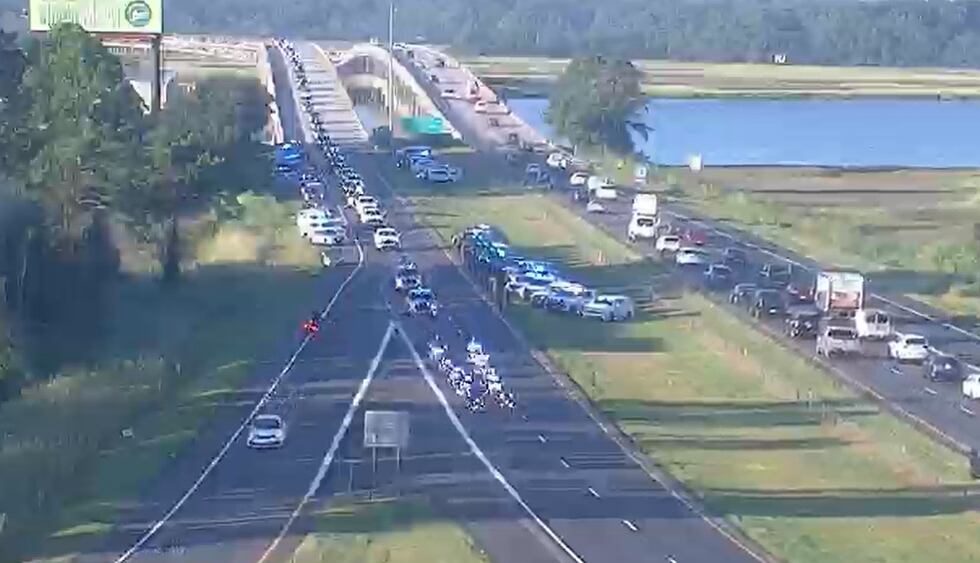 Copyright 2023 WCSC. All rights reserved.