Families of teen victims speak out on deadly weekend shooting
Published: Sep. 26, 2023 at 8:05 PM EDT
COLUMBIA, S.C. (WIS) - On Sunday, Jakobe Fanning, Dre'Von Riley, and Caleb Wise were shot and killed while hanging out at an abandoned house on Saddletrail Road.
"They would come to each other house and they would sit in the house for hours, playing the game, doing nothing," said Kimberly Riley, Dre'Von Riley's mother.
Riley said the three teens have been best friends since elementary school and attended Eau Claire High School.
Along with Riley, Caleb Wise's mother, La-Quanda Wise, spoke on the change that needs to be made to make the Crane Creek Community a safe environment going forward.
"We have to pull together as a community and start talking about things and start talking to our kids and it's ok to tell our kids no," said Caleb Wise's mother, La-Quanda Wise.
"We need justice. We need justice cause you have to be crazy to do all of that to these families like this. Everybody out of nowhere on a Sunday and you have to really be crazy to shoot all of these kids on a Sunday. I want justice to be done," said Dre'Von Riley's mother.
All three of the families plan to attend a community forum on Tuesday night which is hosted by Crane Creek Community members along with Columbia officials to speak on the issues of gun violence and gang violence in the community.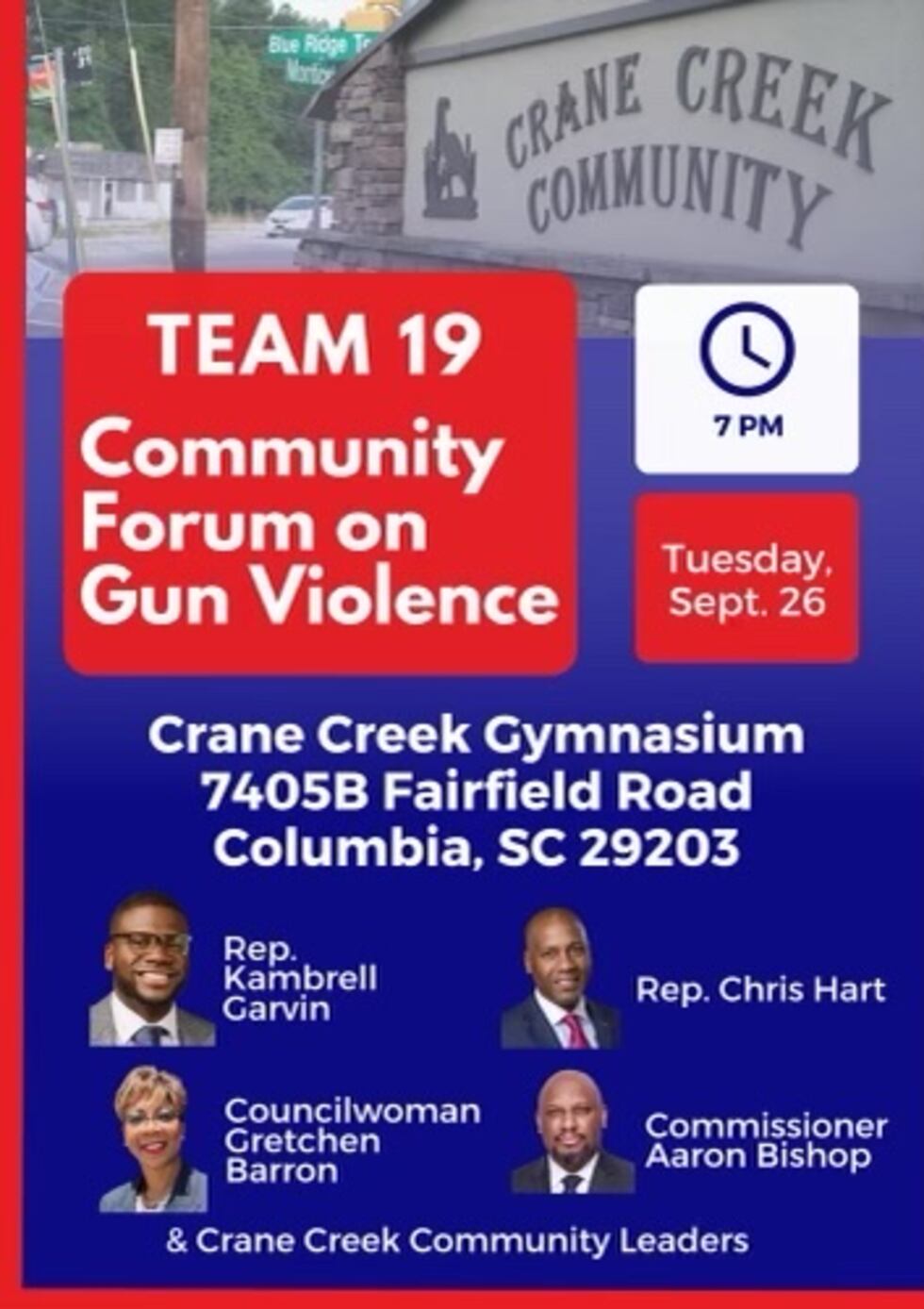 The forum will highlight gun violence and gang violence in the community.
Community leaders such as State Representative Kambrell Garvin, Councilwoman Gretchen Barron, State Representative Chris Hart, and Commissioner Aaron Bishop will be in attendance for the event.
Notice a spelling or grammar error in this article? Click or tap here to report it. Please include the article's headline.
Stay up to date with WIS News 10. Get the app from the Apple App Store or Google Play Store and Stream us on Roku, YouTube, Amazon Fire, or Apple TV.
Copyright 2023 WIS. All rights reserved.