14-year-old arrested in connection with deadly shooting of 3 teens
Published: Sep. 26, 2023 at 11:06 AM EDT
COLUMBIA, S.C. (WIS) - The Richland County Sheriff's Department (RCSD) said a third suspect — a 14-year-old boy — was arrested in connection with a shooting that killed three teenagers and hurt one.
On Sunday, RCSD deputies were dispatched to a shooting call at the 200 block of Saddletrail Road, where they encountered four people with gunshot wounds.
According to Richland County Coroner Naida Rutherford, the victims were Caleb Wise and Jakobe Fanning, both 16 years old, and Dre'Von Riley, 17.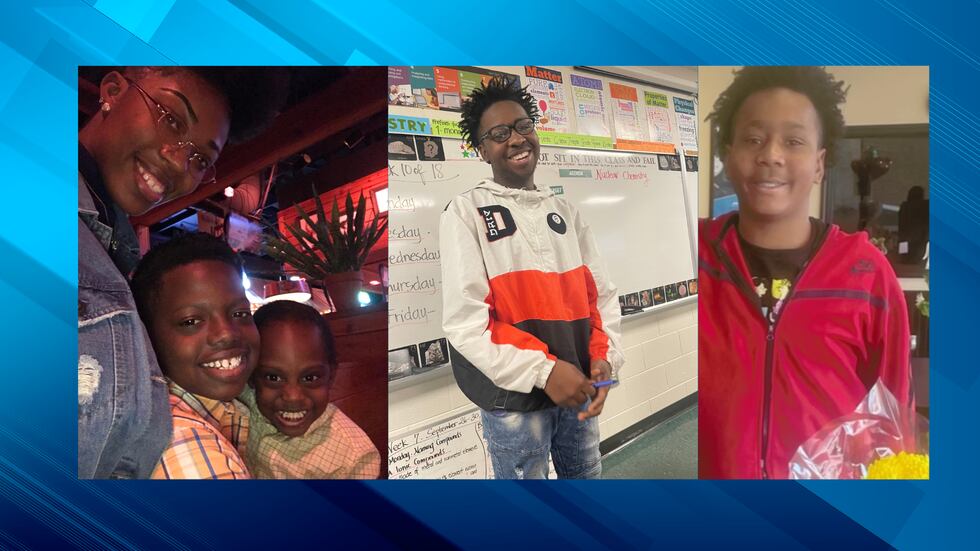 Deputies said Wise, Riley and Fanning died at the hospital. The fourth victim, a 14-year-old, was released from the hospital.
RCSD said Jahkeem Griffin and Karlos Gibson, both 17 years old, were arrested in connection with the fatal shooting.
Deputies said all three suspects are facing the same charges of three counts of murder, attempted murder, possession of a weapon during a violent crime and possession of handgun under the age of 18.
Both Griffin and Gibson will be tried as adults due to their age, however, the 14-year-old, whose name is not being released because of his age, will go to family court where a judge will decide whether or not he will be also tried as an adult.
During a press conference, Sheriff Leon Lott said the shooting happened over a burglary that took place a couple of years ago.
"A beef that just continues to grow, then young people decide that they're going to solve it by shooting," Lott said.
According to court records, both Griffin and Gibson appeared in court at 1:40 p.m. on Tuesday.
Their case was moved to general sessions by Judge Metz.
In general sessions, a bond hearing for both of the teens will be on Nov. 8.
Notice a spelling or grammar error in this article? Click or tap here to report it. Please include the article's headline.
Stay up to date with WIS News 10. Get the app from the Apple App Store or Google Play Store and Stream us on Roku, YouTube, Amazon Fire, or Apple TV.
Copyright 2023 WIS. All rights reserved.