Richland County coroner identifies 3 teens shot and killed, 17-year-olds charged
Published: Sep. 25, 2023 at 11:11 AM EDT
|
Updated: Sep. 25, 2023 at 12:25 PM EDT
COLUMBIA, S.C. (WIS) - Three teens shot and killed on Sunday were identified and two 17-year-olds were charged in connection with the shooting and their deaths.
Richland County Coroner Naida Rutherford said the victims were Caleb Wise and Jakobe Fanning, both 16 years old, and Dre'Von Riley, 17.
On Sunday, the Richland County Sheriff's Department (RCSD) deputies were dispatched to a shooting call at the 200 block of Saddletrail Road, where they encountered four people with gunshot wounds upon arrival.
Deputies said Wise, Riley and Fanning died at the hospital. The fourth victim, who has not been identified by deputies, has been released from the hospital.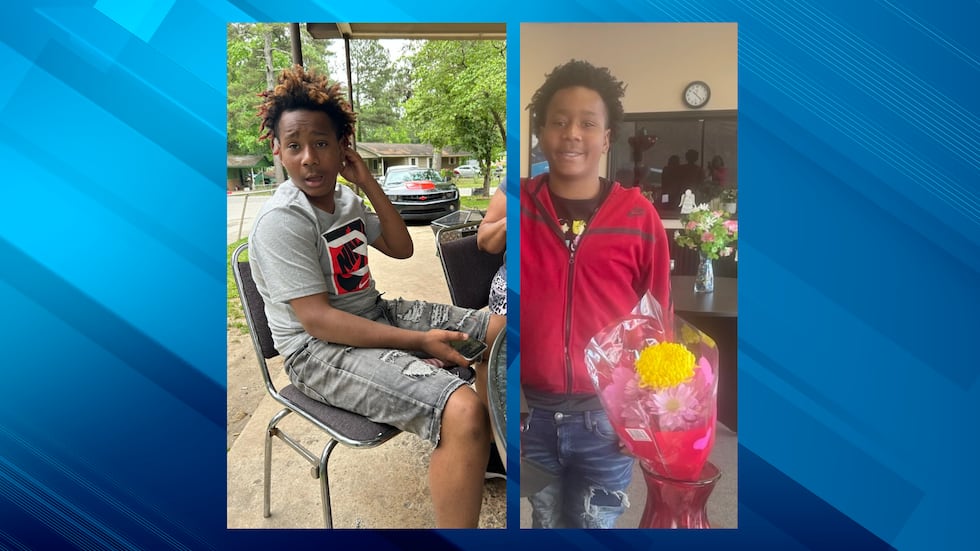 In a press conference, held on Monday, RCSD said the fourth victim who survived was 14 years old.
Jahkeem Griffin and Karlos Gibson, both 17 years old, were arrested and charged with three counts of murder, one count of attempted murder and possession of a weapon during a violent crime.
Sheriff Leon Lott said the shooting happened over a burglary that took place a couple of years ago.
"A beef that just continues to grow, then young people decide that they're going to solve it by shooting," Lott said.
Gibson was taken to the Alvin S. Glenn Detention Center.
The schools involved at Eau Claire High School and Alcorn Middle School, Lott confirmed.
On Monday, Richland County School District One Superintendent Craig Witherspoon released a statement.
According to Witherspoon, the three victims were students at Eau Claire High School.
You can read Witherspoon's statement below:
The Richland One family is grieving the loss of three young lives to senseless gun violence. Three Eau Claire High School students were killed Sunday afternoon (September 24, 2023) in an incident that occurred on Saddletrail Road. Our Crisis Team is at Eau Claire today to provide counseling and support to any students and staff who may need assistance. We also have additional security on campus as a precaution. This is an unimaginable tragedy, and we ask everyone to keep the students' families and the students and staff at Eau Claire High School in your thoughts and prayers.
The shooting is not unique in the community.
Columbia Police Department data shows 131 teens ages 15 to 19 have been shot in the city since 2015. 16 of those teens have died in that time.
That does not include shootings in Richland County nor will it include the Saddletrail Road shooting, which falls under RCSD jurisdiction.
RCSD data on teen shootings was not immediately available.
CPD data shows the northern region of the city leads all others with 56 shot teens since 2015.
The vast majority of the teens are black (126 out of 131).
The number of teens getting shot in Columbia hit back-to-back highs in 2021 and 2022, coming in at 24.
17 teens have been shot in Columbia so far in 2023.
Notice a spelling or grammar error in this article? Click or tap here to report it. Please include the article's headline.
Stay up to date with WIS News 10. Get the app from the Apple App Store or Google Play Store and Stream us on Roku, YouTube, Amazon Fire, or Apple TV.
Copyright 2023 WIS. All rights reserved.