Columbia Police investigates more than 100 overnight car break-ins at 3 apartment complexes
Published: Sep. 22, 2023 at 3:38 PM EDT
COLUMBIA, S.C. (WIS) - A string of car break-ins hit multiple Columbia Apartment complexes overnight Thursday, leaving more than 100 cars damaged.
The break-ins happened at three separate complexes, according to Columbia Police.
Officers were first called to the 5000 Forest Apartments on Forest Drive shortly after 4 a.m.
They also responded to the nearby 42 Magnolia Apartments at around 6 a.m., and the Broad River Trace Apartments near Riverbanks Zoo at around 5:30 a.m.
The complexes are about 15 miles apart.
A Columbia Police spokesperson acknowledged the similarities between the incidents and said officers are working to determine whether the cases are connected.
There was broken glass all over the Broad River Trace property on Friday.
According to investigators, more than 70 cars were broken into at that complex alone.
At the 5000 Forest Apartments, more than 20 cars were broken into, and more than 10 were damaged at the 42 Magnolia Apartments.
Investigators say most of the cars, ranging from four-door Sedans to pick-up trucks and Jeeps, were locked at the time of the crime.
Officers believe the suspect, or suspects, forced their way into the cars by breaking glass windows.
Among the stolen items were purses and wallets, firearms accessories, debit cards, loose change, and glasses.
One man who woke up to the sound of shattering glass Friday morning tells WIS that the thieves broke into his car, but left his wallet.
Some at Broad River Trace say that this is not the first time something like this has happened there, and they are shaken by the sheer scope of this crime.
"I'm just really concerned now," Latrice Bond, one of the victims, said. "I live downstairs, I have easy access to the patio. So it just depends on what [management is] saying, but right now I'm not comfortable at all. I mean this is a lot of cars."
Broad River Trace's management company sent WIS a statement on the break-ins Friday, which reads: "We are dismayed and concerned with this sudden rash of crime that impacted our typically quiet community. We are working closely with the police department to apprehend the people responsible."
A Columbia Police spokesperson said at this point, officers have received no information that anyone was hurt in the incidents, which some victims are thankful for.
"Nobody's hurt, the car can be replaced, we could do what we have to do, it's just a window," CJ Riley, whose car was damaged, said. "It would've been worse if I was at my car, you know, or anybody was at their car."
Officers with the Columbia Police's Property Crimes Unit are processing the cars for potential evidence, working to identify those responsible.
Columbia Police Chief W.H. "Skip" Holbrook encourages anyone with information about the break-ins to contact CRIMESTOPPERS.
Tips can be made anonymously through the P3 mobile app, or by calling 1-888-CRIME-SC.
Columbia Police shared some auto break-in prevention tips, which include: always lock your doors, close windows, do not leave valuables in plain sight, including firearms, and consider investing in an anti-theft security alarm or device.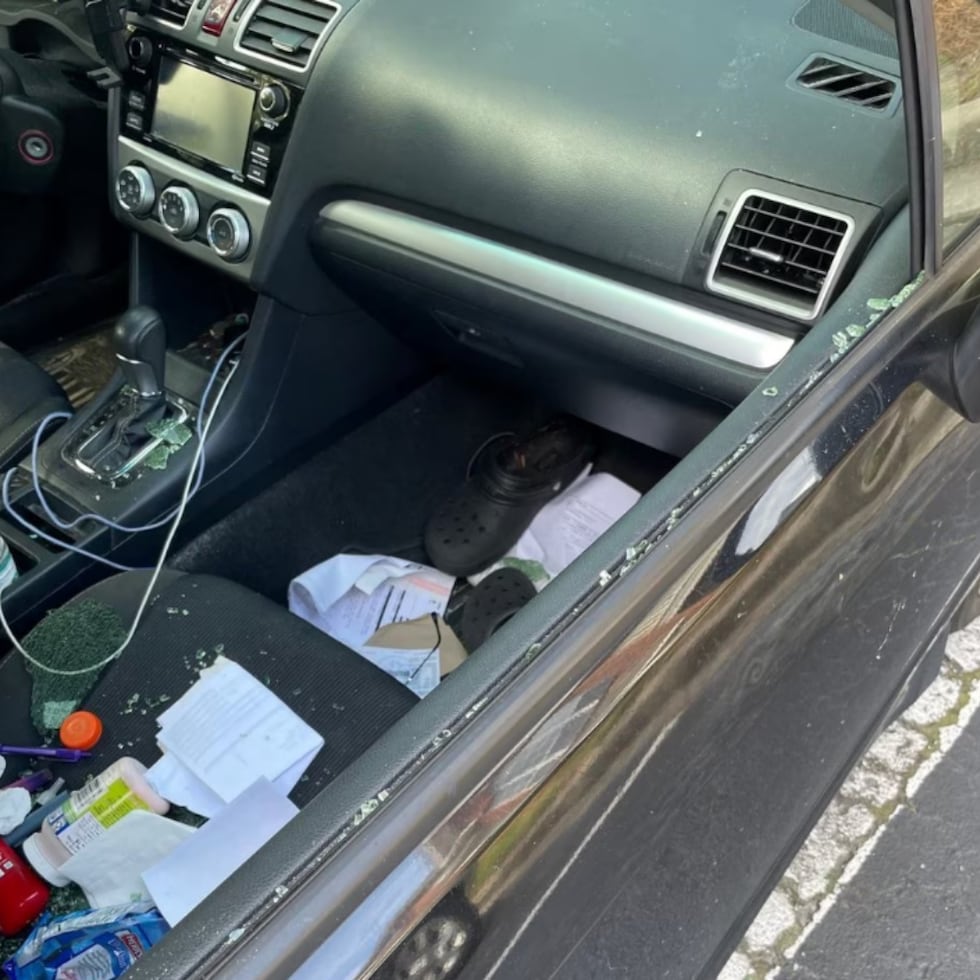 Notice a spelling or grammar error in this article? Click or tap here to report it. Please include the article's headline.
Stay up to date with WIS News 10. Get the app from the Apple App Store or Google Play Store and Stream us on Roku, YouTube, Amazon Fire, or Apple TV.
Copyright 2023 WIS. All rights reserved.