FIRST ALERT WEATHER: Windy Friday and a few isolated showers possible Saturday
Published: Sep. 20, 2023 at 7:58 AM EDT
|
Updated: Sep. 20, 2023 at 4:42 PM EDT
COLUMBIA, S.C. (WIS) – We've lowered our chances of rain for Saturday as the coastal low stays to the east.
First Alert Headlines
· We have mid 60s tonight with mostly cloudy skies.
· Low 80s for Thursday with partly cloudy skies.
· The wind picks up Friday with gusts near 30mph during the afternoon.
· The chance of rain has lowered down to 20% for Friday night into Saturday.
· The best chance of rain is in the Pee Dee region of SC for Friday and Saturday.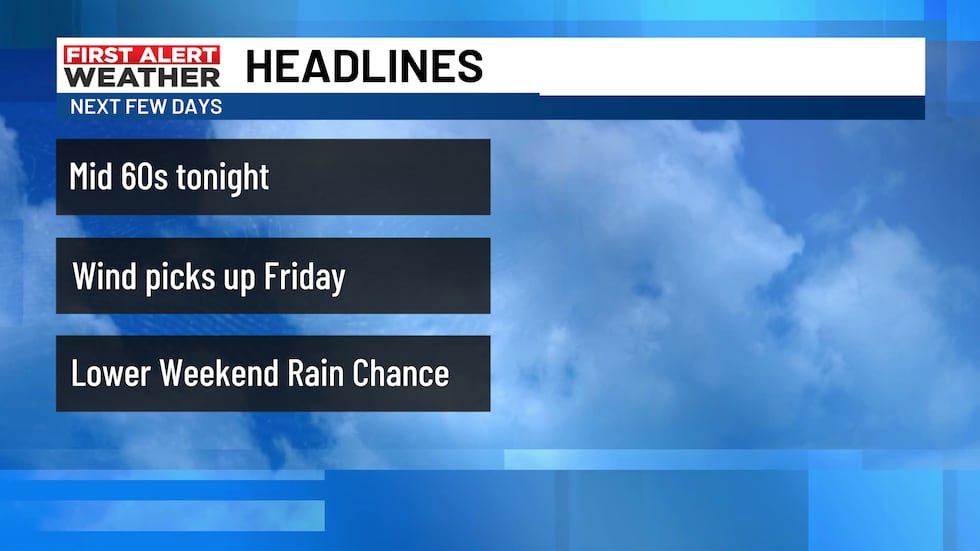 First Alert Summary
We have lows tonight in the mid 60s with mostly cloudy skies.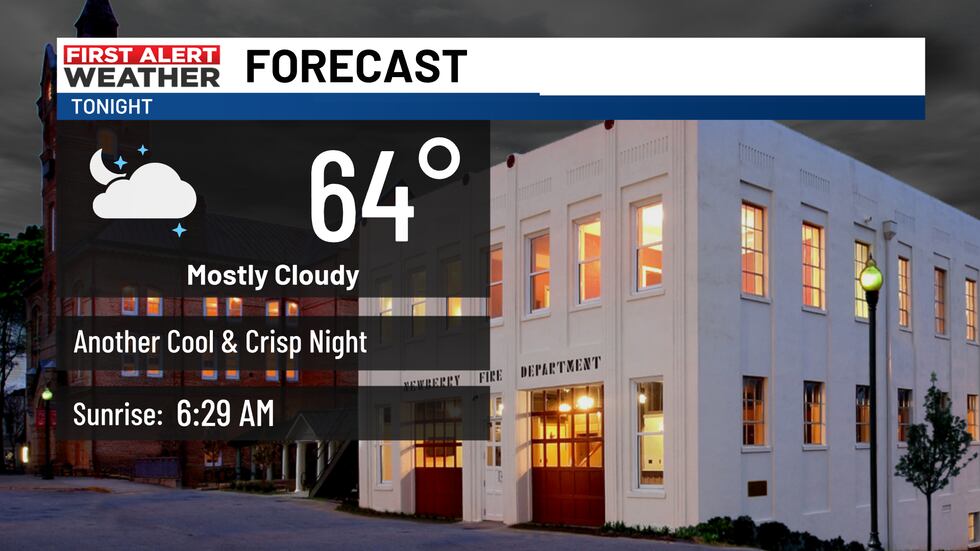 Highs are in the mid to low 80s for Thursday. Expect partly cloudy skies. High pressure sits to our north and keeps us dry. There's a coastal low that has a chance of becoming a tropical system. The chance is moderate, near 40% in the next 7 days.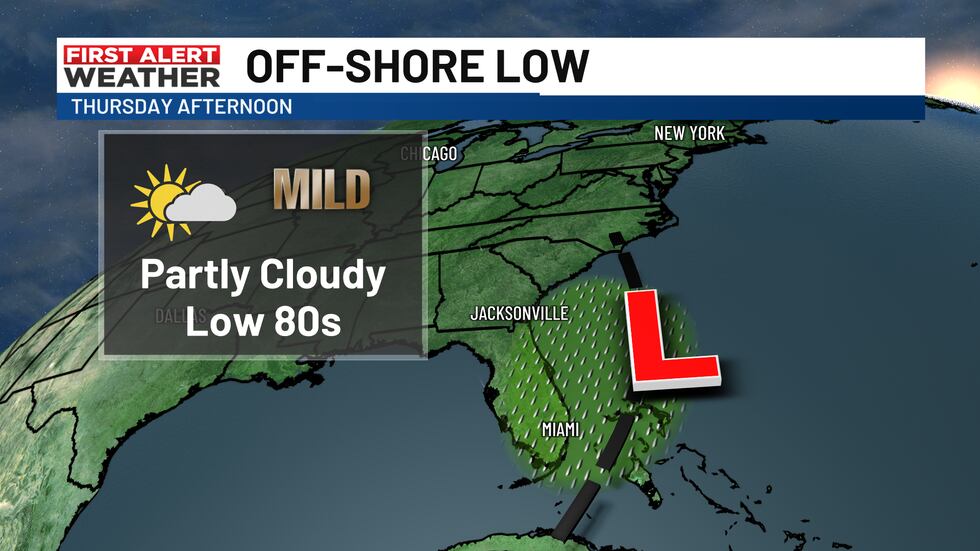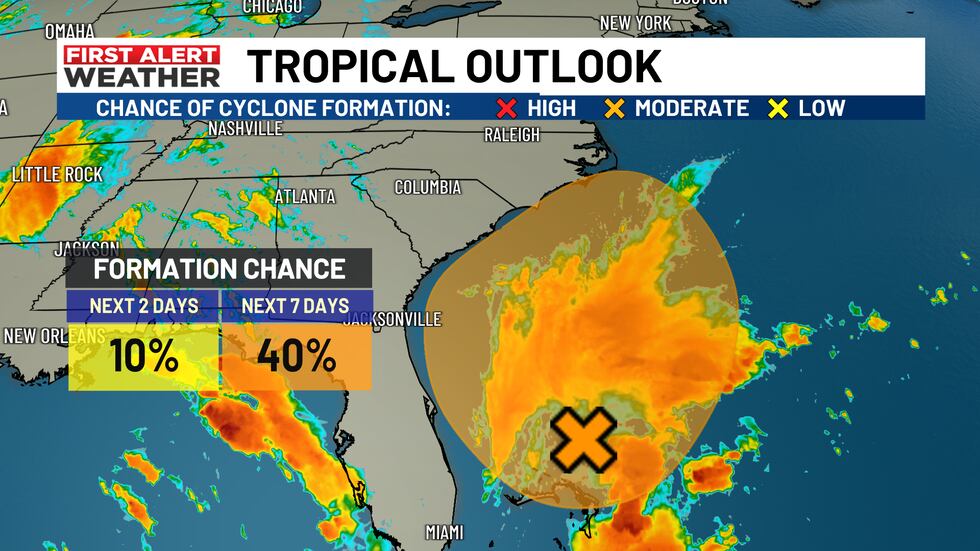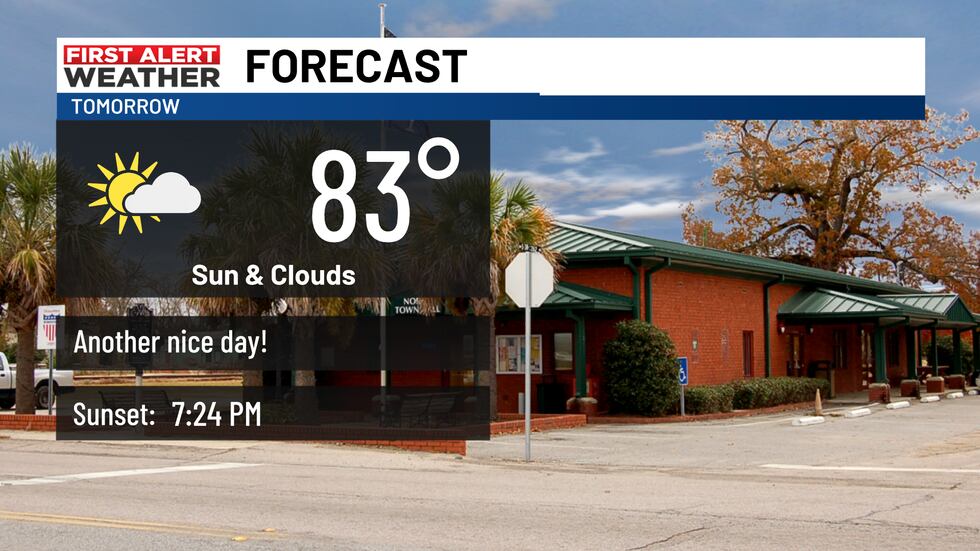 Friday the low will do battle with a high pressure system which picks up our wind in the afternoon. We could see gusts up to 30mph here in Columbia and near 35mph around Bishopville.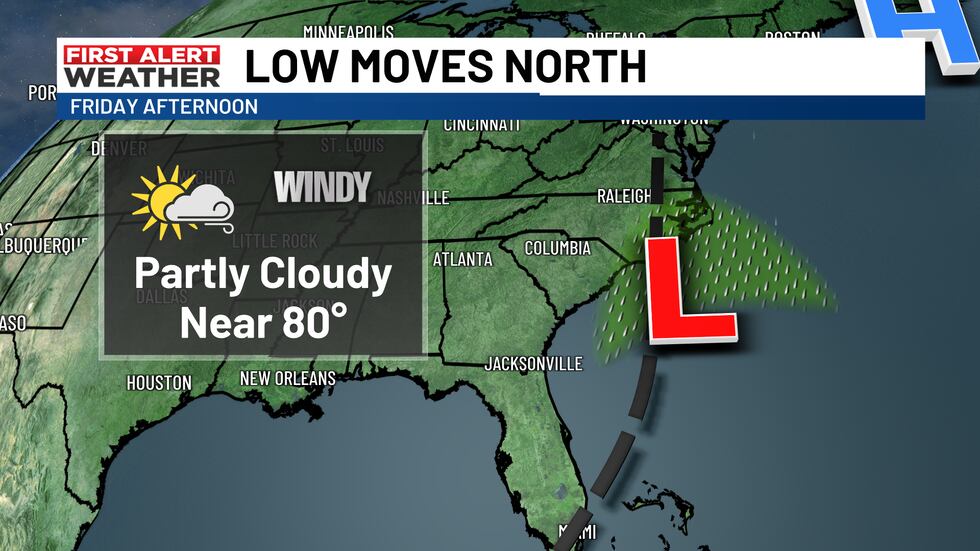 Saturday we've reduced the chance of rain. Down to 20% chance as the low takes the moisture east. We'll keep our eyes on it, but right now it's cooler with highs in the low 80s.
Sunday morning we are down to 60 and highs reach the low 80s with mostly sunny skies. Monday we are looking at low 60s in the morning and we have low 80s by the afternoon with high pressure keeping us dry.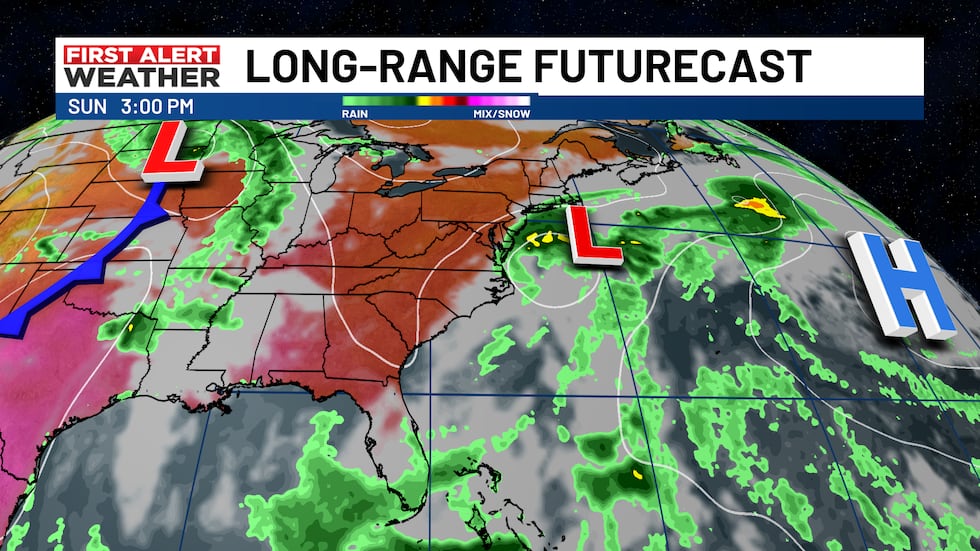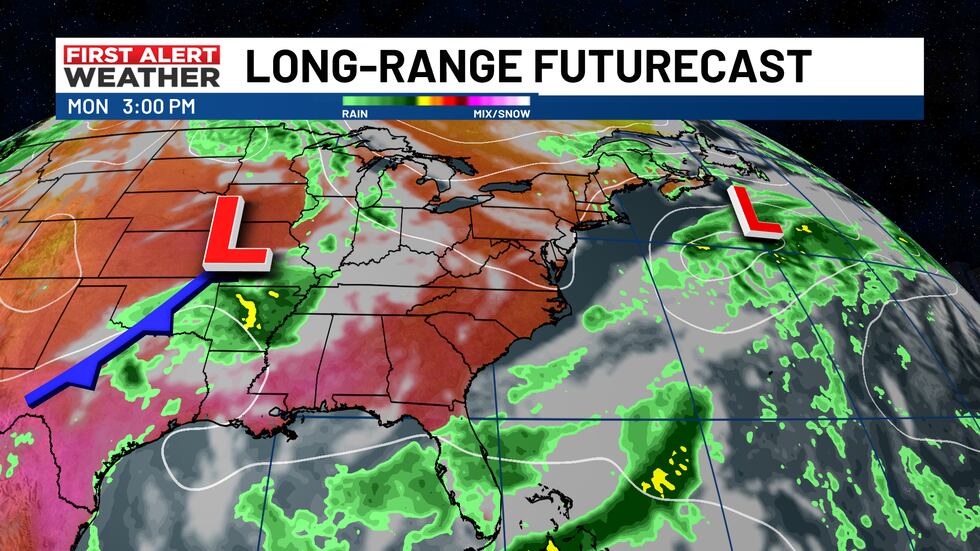 First Alert Forecast
Tonight: Lows are in the mid 60s with mostly cloudy skies.
Thursday: Partly cloudy skies with highs in the low 80s.
Friday: Partly cloudy skies and windy with the chance of showers returning into the late evening. Slightly cooler with highs just getting to 80. Winds could gust up to 30mph.
Saturday: Potential for anywhere from cloudier skies to heavier scattered rain pushing in from the coast, especially for our eastern viewing area into the day. Highs near 80. Right now chances of rain are around 20% for Columbia.
Sunday: Sunshine works to break out again with highs in the low 80s.
Monday: Partly cloudy with highs in the low 80s.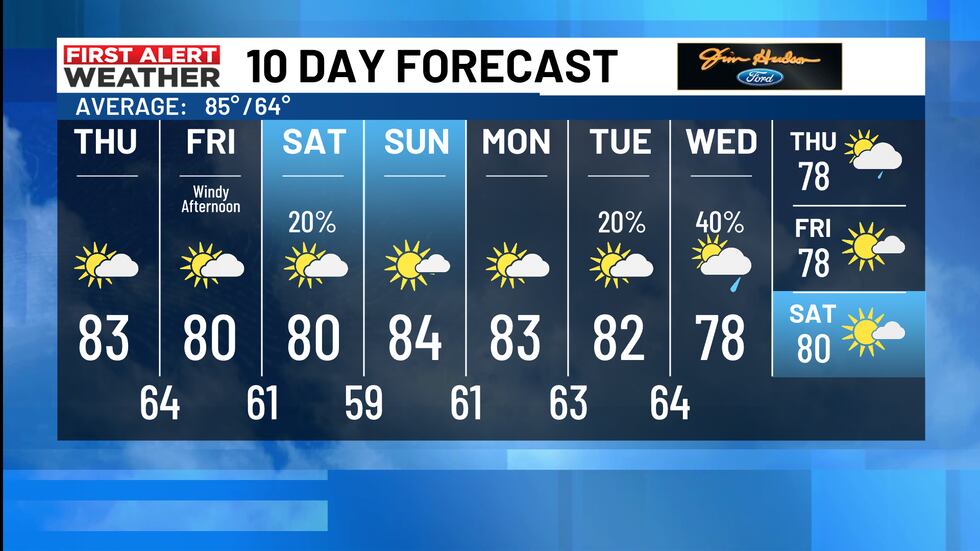 Notice a spelling or grammar error in this article? Click or tap here to report it. Please include the article's headline.
Stay up to date with WIS News 10. Get the app from the Apple App Store or Google Play Store and Stream us on Roku, YouTube, Amazon Fire, or Apple TV.
Copyright 2023 WIS. All rights reserved.