Man in Martin County arson case now facing attempted murder charges, some recall witnessing the camper fires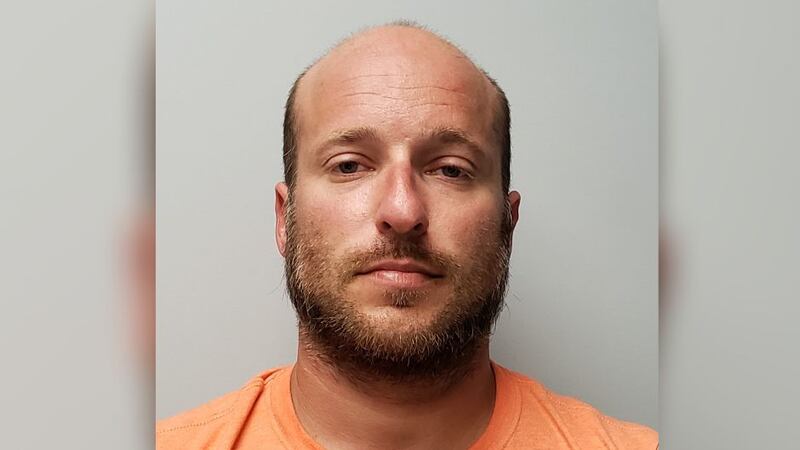 Published: Sep. 20, 2023 at 8:52 AM EDT
|
Updated: Sep. 21, 2023 at 12:06 AM EDT
MARTIN COUNTY, N.C. (WITN) - An Eastern Carolina man is facing attempted murder charges after two fires broke out at a camper on the same morning.
The Martin County Sheriff's Office says Justin Tate, 34, was arrested after an explosion at a camper that injured a woman, and for attempting to set the camper on fire with the same woman inside of it on the same day.
Deputies say on September 17 around 2:30 a.m., multiple emergency crews were called to Green Acres Campground for an explosion from the stove inside the camper. When they arrived, officials said there was evidence that the stove had been tampered with. A woman was taken from the campsite to ECU Health Bertie Hospital for burns from the explosion.
"Unreal, the extreme he went to end her life," said Green Acres Campground Camper, Barry Gurkins. "I'm glad he didn't."
"We're just glad the arrest took place to ease our mind," said Green Acres Campground Camper Richard Higgins. "We don't have to worry about him coming back again."
They say she then returned back to the camper after being released from the hospital.
A few hours later, around 6:46 a.m., deputies were called back to the same property for a breaking and entering. Deputies spoke with the victim who said Tate was her former boyfriend.
After she refused to speak with him, officials say the Washington man began to break out the windows of the camper, set a vehicle parked by the camper on fire, and attempted to set the camper, with the victim inside, on fire.
Chief Deputy Drew Robinson says the woman has experienced previous domestic abuse from Tate.
"We often see victims of domestic violence and we see the struggle they have to through to remove themselves from the relationships," Robinson said.
Tate ran away before deputies arrived, according to the sheriff's office.
Tate was charged with two counts of attempted first-degree murder, first-degree arson, burning of personal property, breaking and entering with intent to terrorize, assault by strangulation, and assault on a female. He was given no bond.
Gurkins says the situation was sad to see because Green Acres is a family-oriented campground.
"It was mind-blowing what we were going through in this little quiet community that we have here," Gurkins said. "It was out of the ordinary."
Investigators say they also found in August, that the woman had been assaulted and strangled by Tate.
The man was arrested while on a shrimp boat in Hyde County.
Copyright 2023 WITN. All rights reserved.