Missing, pregnant Tennessee mom asked for prayers before disappearance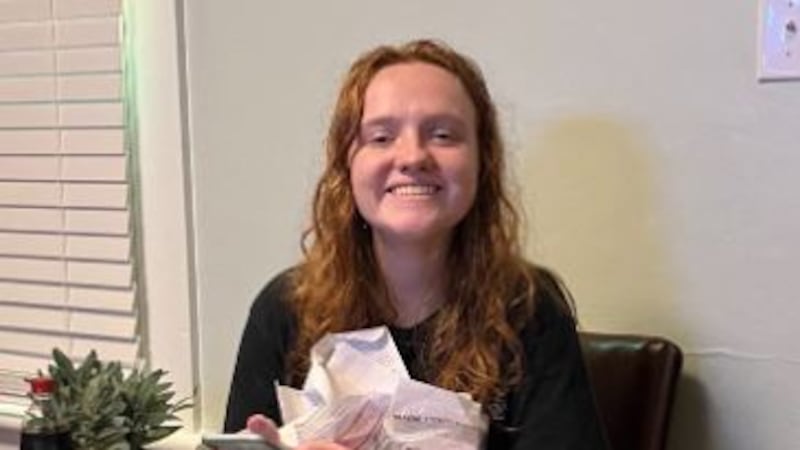 Published: Sep. 18, 2023 at 2:07 PM EDT
NASHVILLE, Tenn. (WSMV/Gray News) – A mother is desperate for answers after her 22-year-old pregnant daughter went missing last month and hasn't been seen or heard from since.
Alyssa Bowden, of Madison, Tennessee, was last seen Aug. 14 at her boyfriend's mother's house in Goodlettsville, her mother Samantha Fenderson told WSMV. Bowden is nine months pregnant, and Fenderson said the last person to see her claimed she was "blue" and bruised.
On Aug. 15, Fenderson received a grim text message from her daughter, saying she was bleeding, worried about her baby and headed to a hospital. Fenderson then received a text from Bowden that said, "Pray for me," according to the Metropolitan Nashville Police Department.
Bowden, who has a 5-year-old son, hasn't been heard from since. Police said so far, they've found no records of her showing up to any local hospital. The 22-year-old's boyfriend, Thomas Schroeder, is also considered missing.
Fenderson said she fears something terrible happened to Bowden.
"I've never went a week without talking to my kid," she said.
Fenderson is offering a $2,000 reward to anyone with information that leads to Bowden. She is 5 feet, 7 inches tall with hazel eyes, weighs about 175 pounds and has several tattoos. Fenderson said she hopes someone knows something and Bowden is able to return home to her son.
"Just let me know you're all right," Fenderson said. "Whatever it is, we can get through it. I'm not going to give up until I find her."
Anyone with information is asked to contact the Metropolitan Nashville Police Department at 615-862-8600.
Copyright 2023 WSMV via Gray Media Group, Inc. All rights reserved.