1 person dies after being exposed to brain-eating amoeba at country club, health officials say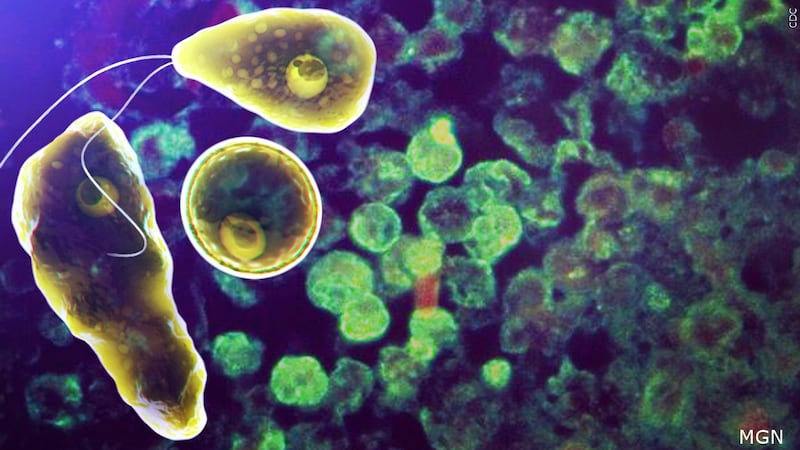 Published: Sep. 15, 2023 at 12:20 PM EDT
LITTLE ROCK, Ark. (KAIT/Gray News) - An Arkansas resident is dead after they were exposed to a rare brain-eating amoeba.
According to a news release on Thursday from the Arkansas Department of Health, the person, who was not identified, died from a Naegleria fowleri infection.
The department said following testing and inspection, it determined the person was likely exposed at the Country Club of Little Rock splash pad.
Multiple samples were sent to the Centers for Disease Control and Prevention. The CDC reported one sample from the splash pad was confirmed to have viable Naegleria fowleri.
The remaining samples are still pending.
The country club has voluntarily closed the pool and splash pad.
"There is no ongoing risk to the public related to this exposure," the health department said. It said the amoeba can't infect people if swallowed and is not spread from person to person.
The amoeba can cause infection when it enters the body through the nose. Warm fresh water, such as lakes and rivers, tap water, as well as insufficiently chlorinated swimming pools and other recreational venues are among the places where it can be found. It does not live in the ocean, the CDC said.
Naegleria fowleri symptoms include severe headache, fever, nausea and vomiting. It can progress to stiff neck, seizures and coma that can lead to death.
Symptoms usually appear five days after infection but can start within one to 12 days, the health department said.
The last case reported in Arkansas was in 2013.
The CDC said most infections have been linked to swimming in southern states, like Florida and Texas, but the range of the amoeba could be expanding as the climate warms.
Copyright 2023 KAIT via Gray Media Group, Inc. All rights reserved.