'Disgusting' allegations: Woman sexually abused child, sent video to confessed killer
Published: Aug. 15, 2023 at 10:20 AM EDT
|
Updated: Aug. 15, 2023 at 5:37 PM EDT
SIMPSONVILLE, S.C. (FOX Carolina) - The Simpsonville Police Department said a woman is facing charges after she sexually abused a child, recorded it on her cell phone, and sent it to a confessed killer in prison.
According to arrest warrants, in May 2023, 24-year-old Abbygale El-Dier manufactured child pornography that showed her performing a sex act on a victim who was younger than 11 years old.
Investigators recovered the video and photos on her phone after the execution of a search warrant.
A joint investigation with the South Carolina Department of Corrections (SCDC) Office of Inspector General determined El-Dier was disseminating the material to an incarcerated inmate, according to officials.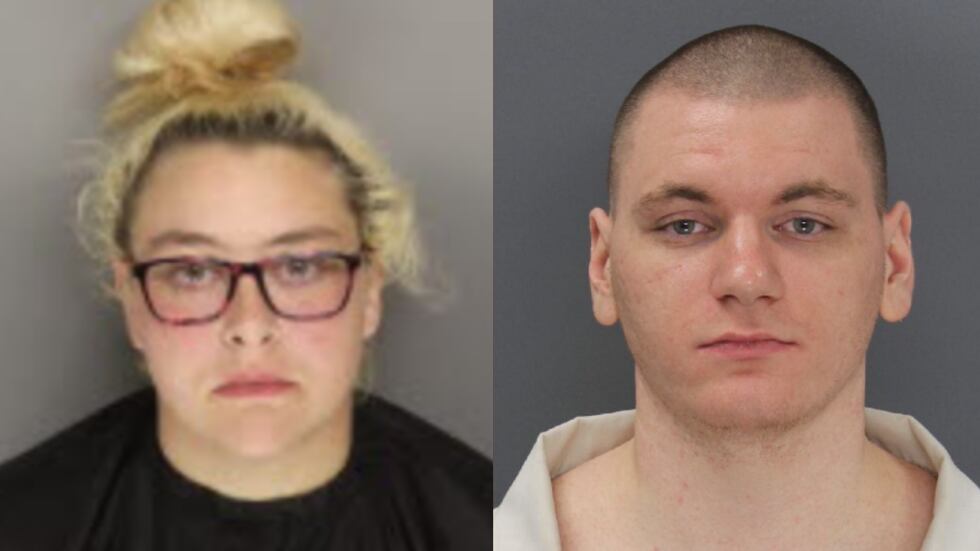 A spokesperson for SCDC confirmed the inmate involved is Jacob Lance, who is serving prison time for voluntary manslaughter, burglary and arson out of Anderson County.
Prison officials said they received a tip about the situation and began investigating. They confiscated six illegal phones from Lance, some of which contained pornography.
"These allegations are disgusting and everyone involved should be prosecuted to the fullest extent of the law," said SCDC Director Bryan Stirling.
El-Dier is charged with sexual exploitation of a minor and criminal sexual conduct with a minor. She is being held at the Greenville County Detention Center.
Additional charges against Lance are pending. Lance confessed to killing 53-year-old Todd Cantley in 2015. He broke into the victim's home with his brother, beat Cantley to death with a baseball bat, and set his body on fire. His projected release date is in 2042.
Lance has been disciplined for possession of a weapon and possession of a cell phone multiple times while behind bars.
The SCDC said they consider cell phones to be "the most dangerous weapon inside prisons."
MORE NEWS: Dozens plead guilty in 'Prison Empire' drug trafficking scheme
Copyright 2023 WHNS. All rights reserved.