FIRST ALERT WEATHER: Pesky storm chances remain in place
Published: Jun. 21, 2023 at 7:10 AM EDT
COLUMBIA, S.C. (WIS) - Scattered rain and storm potential lingers into our work week as we press onward.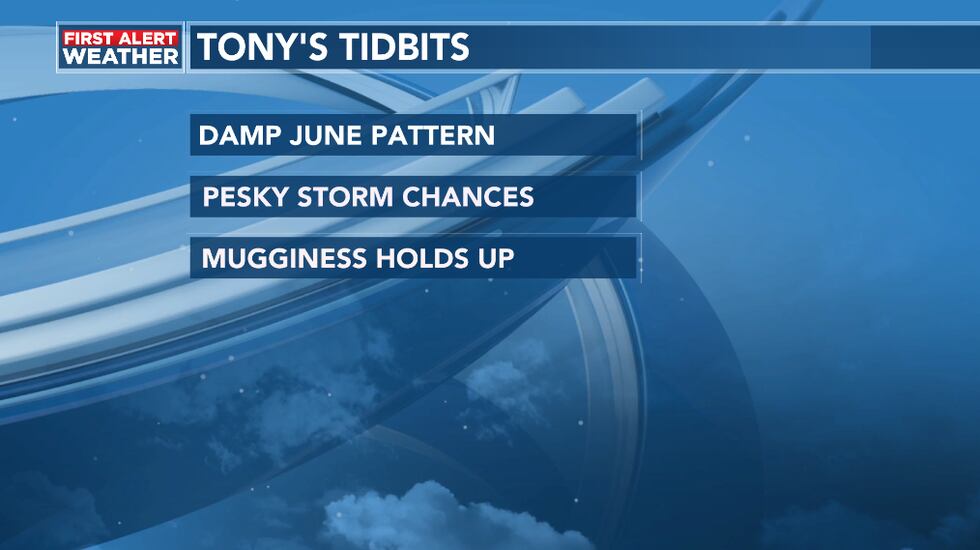 FIRST ALERT HEADLINES
Warm and humid conditions remain over the region with an area of low pressure.

On and off rain showers with some storms will continue the rest of the work week.

Drier weather looks to arrive for our weekend with a good deal of sunshine taking over.
FIRST ALERT WEATHER SUMMARY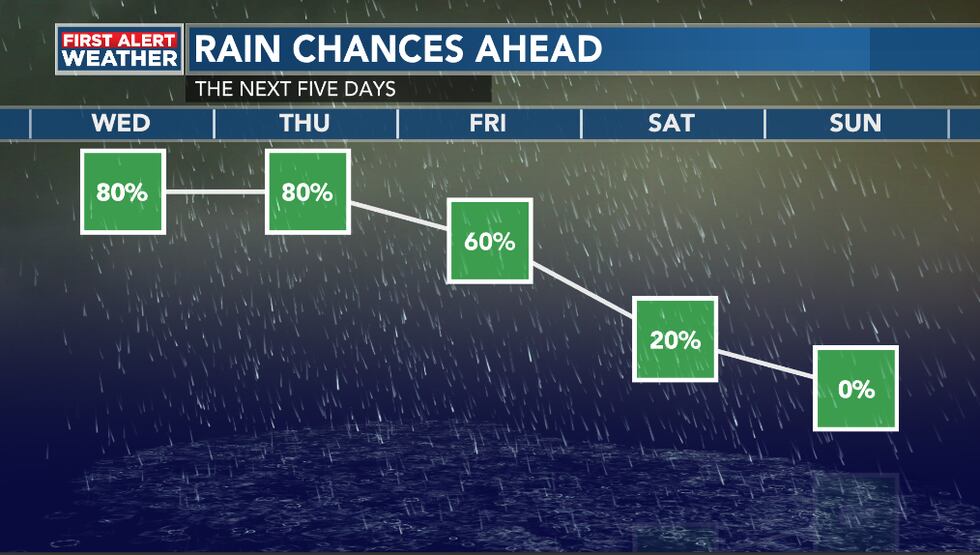 Good morning my friends! With the showers continuing, an additional 1-3 inches of rain is possible by Friday.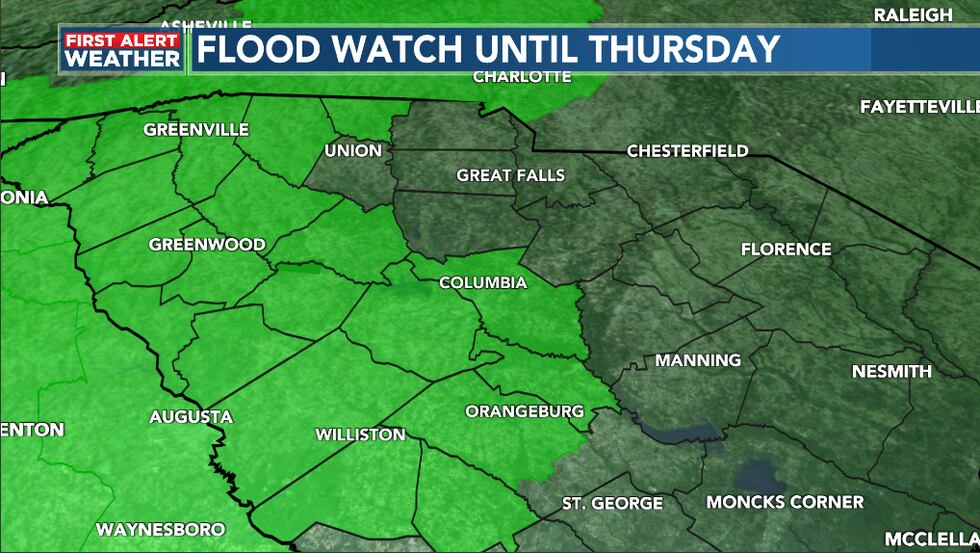 Minor river, creek and stream flooding will need to be monitored by the end of the week as all the rain drains into those waterways. Be mindful!
When it is not raining it will be very humid, but highs over the next two days will only be around 80 degrees.
By Friday our rain chances will finally start to drop with drier air working on getting here towards the weekend, but remain weather aware.
On Saturday the upper level low finally keeps pushed off to the Northeast and high pressure will build over the region leading to more sunshine and drier weather as rain chances drop off later into the day with only a few stray storms possible.
High pressure will continue to be in control Sunday with a good deal of sunshine!
However, with the lower rain chances and additional sunshine this weekend our temperatures will be heating up with highs climbing into the upper 80s both days.
Tropical Storm Bret continues on its track, well off to our south in the Tropics.
FIRST ALERT FORECAST
Today: Limited peeks of sun with more rain showers & storms later into the day. Highs nearing 80 degrees.
Thursday: Mostly cloudy skies with showers and storms around again. Highs around 80 degrees.
Friday: Partial sunshine with another push of scattered to isolated showers and storms. Highs in the mid-80s.
Saturday: More sunshine breaks out with a few stray storms possible. Highs nearing 90.
Sunday: Mainly sunny with highs around 90 degrees.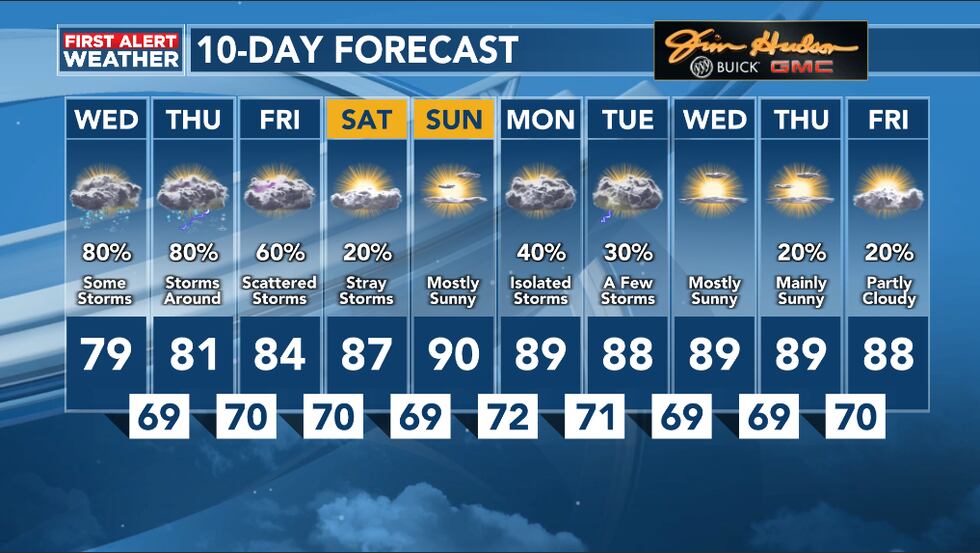 Notice a spelling or grammar error in this article? Click or tap here to report it. Please include the article's headline.
Stay up to date with WIS News 10. Get the app from the Apple App Store or Google Play Store and Stream us on Roku, YouTube, Amazon Fire, or Apple TV.
Copyright 2023 WIS. All rights reserved.