Trooper saves tiny kitten from busy highway
Published: Jun. 12, 2023 at 4:41 PM EDT
LAS VEGAS (CNN) - One kitten in Las Vegas hit the jackpot last week, according to Nevada State Police.
The tiny cat was trapped on the side of a busy highway between a concrete barrier and fast-moving traffic.
Nevada State Trooper Estrada responded to calls from concerned motorists.
But initially, the kitten wasn't interested in being rescued. It ran away from Estrada, who was able to chase the kitten and scoop it up.
Police named the kitten Trooper Kitty and helped him find a forever home.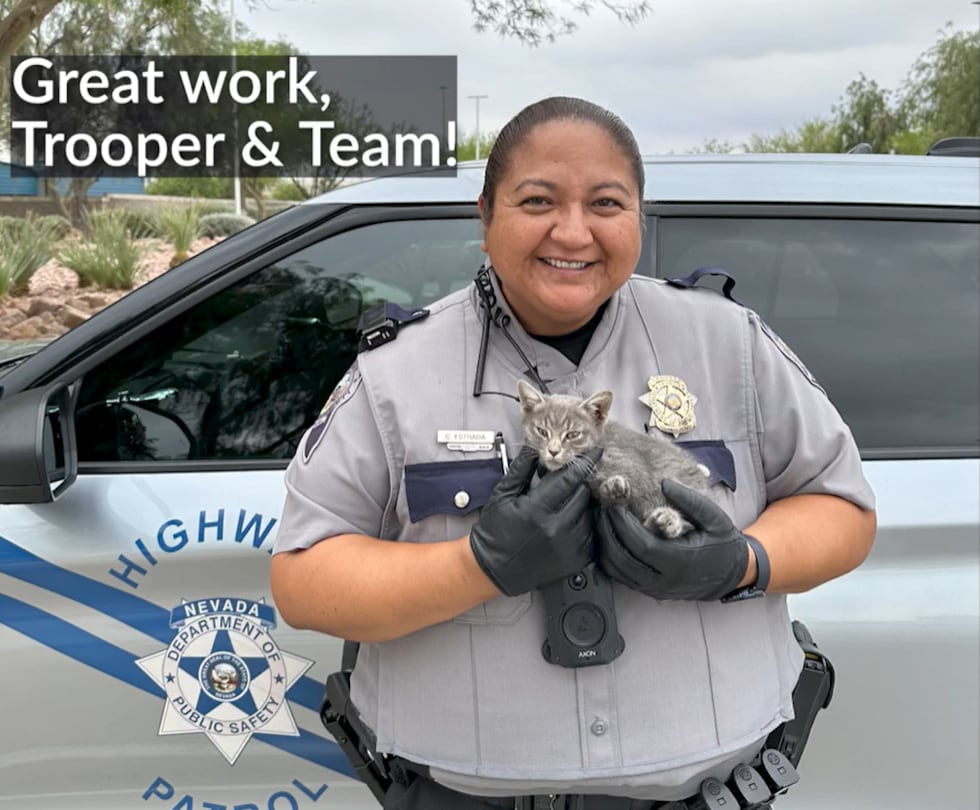 Copyright 2023 CNN Newsource. All rights reserved.