Cinderella story: Furman fans celebrate stunning 68-67 upset against Virginia
Published: Mar. 15, 2023 at 10:44 AM EDT
|
Updated: Mar. 16, 2023 at 4:35 PM EDT
ORLANDO, F.L. (FOX Carolina) - The Dins keep dancing! Furman men's basketball won their first appearance in the NCAA tournament in more than four decades.
The 13th-seeded Paladins upset the 4th-seeded Virginia Cavaliers in first-round action in the NCAA South Regional at the Amway Center on Thursday, March 16. In the nail-biting matchup, Furman and Virginia both battled hard for control on the court.
Furman was down less than a minute before the buzzer, but a stunning 3-pointer from J.P. Pegues with 2.4 seconds left got them the win.
"I don't know what I'm feeling," Pegues said. "I'm super numb to this moment, like, I can't believe it. That's one of the biggest games of my life and then I just hit that shot."
This game was Furman's first tournament appearance since 1980.
After the game, head coach Bob Richey talked about the big win.
"When you get a group of guys into doing something bigger than themselves and they start feeding off one another and start depending on one another, that's when the magic happens," Coach Richie said.
Below is the blog with a full recap of the game:
Head Coach Bob Richey says he told the team to embrace this experience.
"They're at their best when they are true to themselves and the truth is, this is a childhood dream fulfilled for each and every one of these guys," Coach Richey said.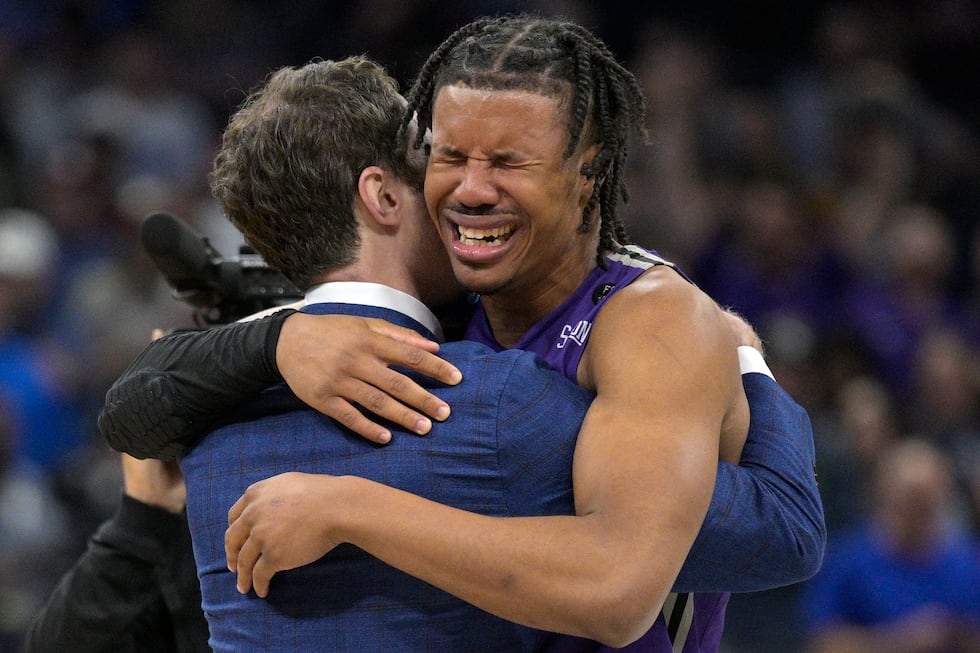 Furman will advance to face No. 5 seed San Diego State on Saturday, March 18 at the Amway Center.
University officials said there were two watch parties for Thursday's game. One watch party was held for Furman alumni and the community at Yee-Haw Brewing in downtown Greenville and the other was held for students, faculty and staff on campus in the Trone Student Center.
MORE NEWS: Dorman high school announces hiring of new football head coach
Copyright 2023 WHNS. All rights reserved.