Donations pour in for Stephen Smith independent autopsy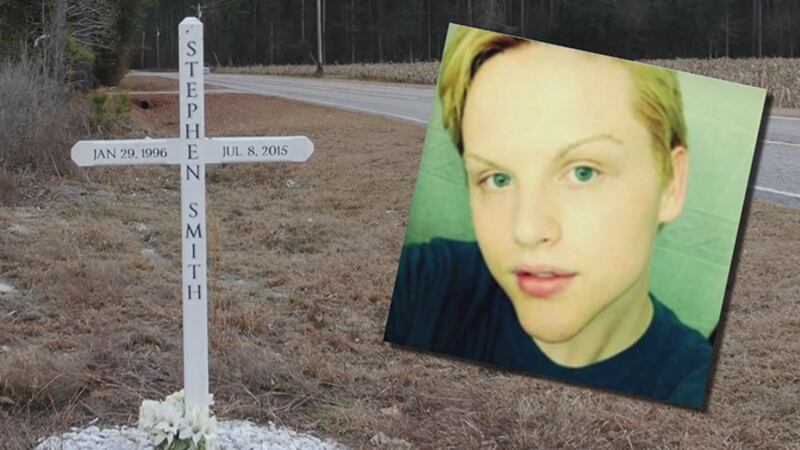 Published: Mar. 15, 2023 at 6:20 PM EDT
|
Updated: Mar. 17, 2023 at 6:50 PM EDT
HAMPTON COUNTY, S.C. (FOX Carolina) - Stephen Smith's mother is still fighting for answers, nearly eight years after his body was found in the middle of a rural road in Hampton County.
The cause and circumstances of the 19-year-old's mysterious death have been debated, even among law enforcement agencies.
The South Carolina Law Enforcement Division (SLED) opened an investigation into Smith's death in 2021, citing evidence uncovered while investigating the murders of Maggie and Paul Murdaugh.
Multiple people interviewed during the investigation at the time of Smith's death mentioned the Murdaugh name, according to case files.
Sandy Smith now wants her son's body to be independently exhumed and examined.
In 2022 SLED announced plans to exhume the body of the Murdaugh family's former housekeeper, Gloria Satterfield, who died in 2018. Sandy Smith said if the state were to pursue a similar course of action for Stephen, she fears the autopsy would be carried out by the same pathologists who initially said his injuries were caused by a hit-and-run accident.
Multiple state troopers have said they do not believe Smith was killed in a hit-and-run. No suspects have ever been named in connection with his death.
Since launching an online fundraiser on Mar. 9, Sandy Smith has received more than 1,500 donations. As of Friday, the fundraiser had tripled its initial goal of $15,000.
Smith posted the following update Thursday:
Copyright 2023 WHNS. All rights reserved.