Wrongful death lawsuit filed, alleges negligence from RCSD mental health response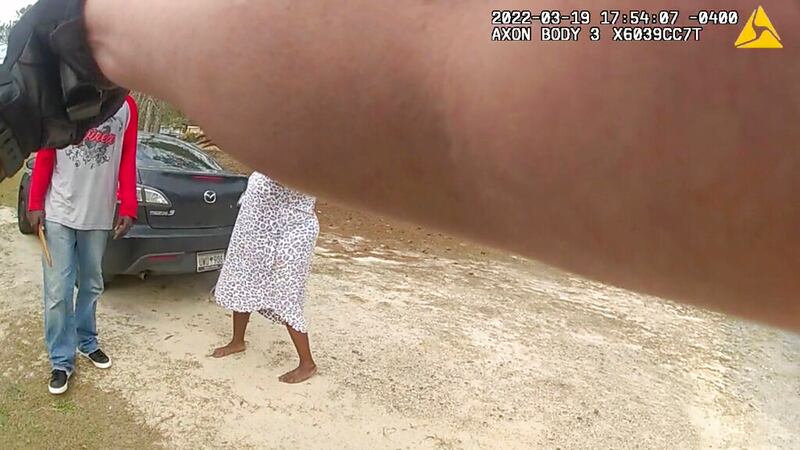 Published: Feb. 28, 2023 at 12:20 PM EST
COLUMBIA, S.C. (WIS) - A wrongful death lawsuit is alleging negligence from the Richland County Sheriff's Department during the response to a mental health call in 2022.
The lawsuit filed on Feb. 24, 2023, names Richland County and Sheriff Leon Lott as defendants. The plaintiff is named as Shirley Melton on behalf of a minor child and the estate of Irvin D. Moorer Charley. WIS has embedded the full text below.
On March 19, 2022, RCSD responded to Heyward Brockington Rd at around 6 p.m. Responding deputies were called on a domestic call involving a weapon. On arrival, they found family members of Charley.
They told Deputy John Anderson they'd been attacked and that Charley had a weapon. He approached deputies and was ordered to drop the broken piece of wood. A taser was deployed and it was unable to stop him.
Charley charged Deputy Zachary Hentz, who opened fire. Charley was shot four times and later died of his injuries.
The lawsuit says Charley was diagnosed with Schizophrenia. The lawsuit alleges the department and deputies were aware of his mental health status.
It also claims RCSD responded to more than 2,700 mental health calls in 2020 but the department lacks the ability and training to handle routine mental health calls.
It alleges on March 19, 2022, Anderson and Hentz responded to an earlier call on Gloria Trail involving Charley. The lawsuit says the deputies did not alert dispatch to his mental health state or take other reasonable actions to notify a mental health crisis unit.
After leaving, the deputies responded to the call at Heyward Brockington Rd. The lawsuit alleges the deputies were aware that the new call involved Charley because they had a prior interaction and knew he resided at that address.
The lawsuit alleges Anderson violated department policies by not alerting dispatch to Charley's mental health state. The lawsuit also alleges the deputies failed to assess the scene properly in identifying if Charley had a weapon, and the level of danger presented to the deputies and family members and failed to de-escalate the situation.
WIS has reached out to RCSD for a statement on the lawsuit. We will update this story as we learn more.
PRIOR COVERAGE
Notice a spelling or grammar error in this article? Click or tap here to report it. Please include the article's headline.
Stay up to date with WIS News 10. Get the app from the Apple App Store or Google Play Store and Stream us on Roku, YouTube, Amazon Fire, or Apple TV.
Copyright 2023 WIS. All rights reserved.