Suspected gunman in Lexington Co. double homicide identified by coroner
Published: Nov. 15, 2021 at 11:28 AM EST
|
Updated: Nov. 17, 2021 at 10:20 AM EST
GASTON, S.C. (WIS) - On Monday, two sisters were found dead after a shooting in a Lexington County subdivision.
Deputies say the incident happened on the 200 block of Woodcote Drive near Highway 321.
Jaimey Green, 20, and Jazzmyne Green, 25, of Gaston were pronounced dead at the scene due to gunshot wounds sustained, according to Lexington County Coroner Margaret Fisher.
The suspected gunman, now identified as Tyrone Durham, Jr., was found dead with a self-inflicted gunshot wound in his car parked in Richland County. Durham Jr. was identified by the Richland County Coroner's Office on Tuesday.
Officials said he was the only suspect in the case.
Deputies give an update on the double homicide: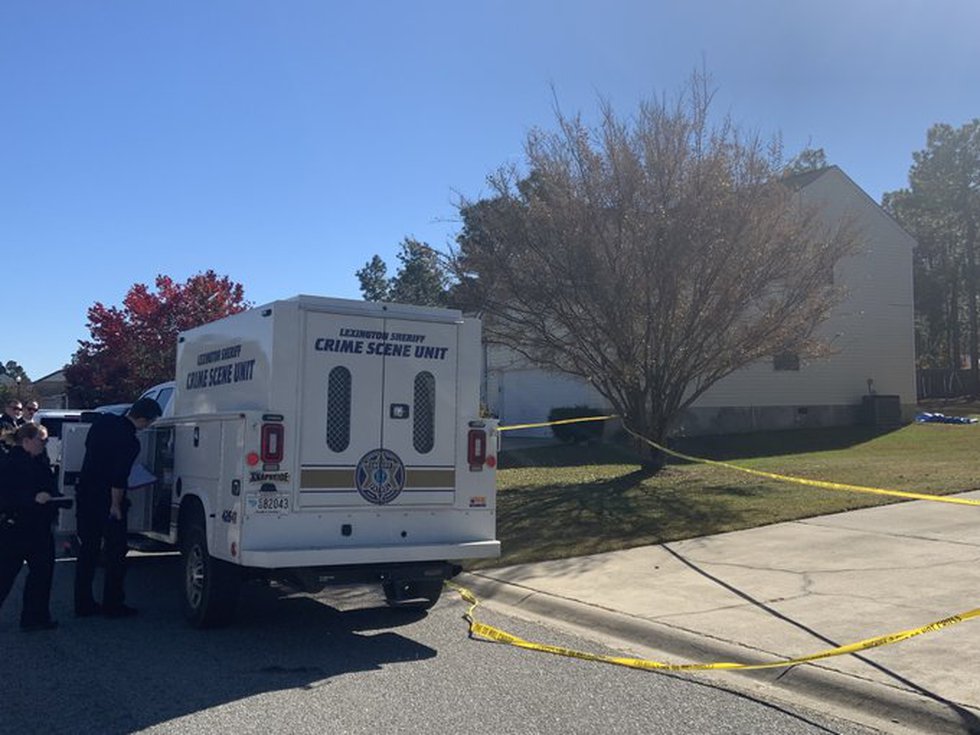 "I'm trying to process it all," said Gwendolyn Dwier, a family member of the victims. "I was praying it wasn't true, but it is."
A neighbor called 911 around 9:15 a.m. after hearing gunfire.
"A neighbor heard gunshots and found two victims on the front lawn and called the authorities," said Lexington County Captain Adam Myrick,
The Lexington County Sheriff's Department said that prior to Monday's shooting on Woodcote Drive, there were two calls for service associated with the address and the parties involved, both on the same day in March of this year.
Latonya Seawright, a concerned neighbor, said one of her daughters knows one of the victims' daughters, and she is praying for the victim's mother.
"How many times do people have to constantly try to go and seek help and can't get it, and two lives have to be lost for people to wake up?" she said. "For the police to wake up, for the law to get involved, for help to get done? And just talking about it, it gets me choked up because I can't even imagine fathom how she feels. And my heart deeply, deeply aches for her and the family. My heart aches for the children that don't have their moms."
The family says one of the victims had recently tried breaking up with the gunman.
"I fear for him. Death isn't the end. He still has God to answer to," said Dwier. "Love one another and put down the guns. It's just too much, just too much."
Records show Durham, the suspected gunman, had multiple arrests.
He was charged with assaulting a police officer while resisting arrest in May of 2016.
Two months earlier, Durham was charged with assault battery third degree. This went to domestic violence court because it was an intimate partner violence case. However, it was not charged as domestic violence because at the time, he and the victim were not classified as household members under the statute.
According to Myrick, Durham pled guilty as charged in this case, and was sentenced to 30 days in jail, suspended to completion of 28 weeks of counseling at the domestic abuse center. He completed his counseling in 2017.
Seawright said this hit close to home because it could have been her daughters.
"It's like a big cloud over our neighborhood," she said. "It's a sad, sad situation. Domestic violence is so serious and I so hate that that happened to that family. And I hate that two lives were lost."
Copyright 2021 WIS. All rights reserved.
Notice a spelling or grammar error in this article? Click or tap here to report it. Please include the article's headline.