Fireworks business booming despite supply issues, shortages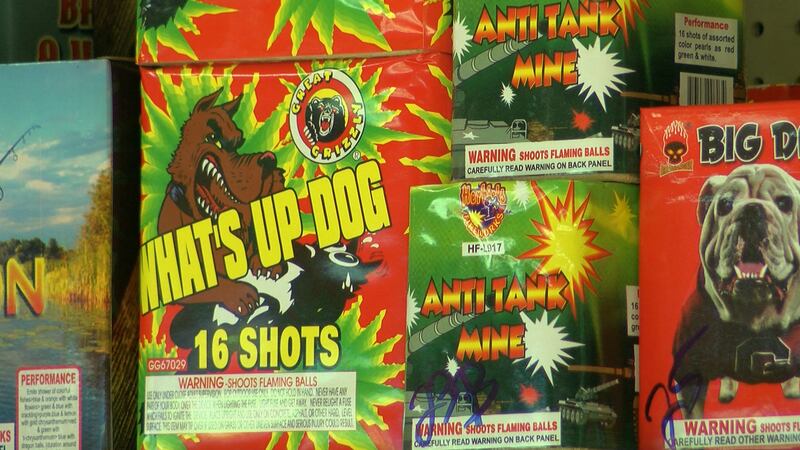 Published: Jul. 3, 2021 at 4:36 PM EDT
|
Updated: Jul. 4, 2021 at 12:04 AM EDT
CHARLESTON, S.C. (WCSC) - Across the Lowcountry and beyond, people are stocking up on last-minute fireworks to celebrate Independence Day with a bang.
Business was steady at Fireworks Masters in Mount Pleasant and Harper's Market in West Ashley Saturday, where they say things are already looking better than 2020, which was their busiest year by double the previous record.
"Things have been very busy. They've been very busy for the last I would say 12 days; normally it's only busy about a week before (the Fourth)," Chris Trussell from Harper's Market said.
The boom comes despite supply chain issues that have led to some shortages of fireworks. Phantom Fireworks, one of the largest fireworks sellers in the country, had told customers to buy early to make sure they could find what they're looking for.
Kevin Carpenter with Fireworks Masters said a lot of the issues stocking up this year are due to shipping delays and shipping costs climbing as much as four to five times higher.
After more people took a do-it-themselves approach to the holiday last year, he expects that trend to continue.
"Last year, the events were canceled so everybody came out and bought fireworks, emptied out the warehouses and sales were way up," Carpenter said. "This year, we're attributing it to once you light a fuse, you kind of get hooked on doing it yourself."
Fireworks Masters began locking down inventory in January to make sure they had enough for the holiday weekend.
At Harper's Market, longtime customer Rachel White and her daughter Jada Paskert stocked up on Saturday afternoon. While the amount they spent was the same, what matters most to them is being able to celebrate with loved ones after losing seven people close to them in the past year, including White's mom, whose birthday was July 5.
"To be able to be surrounded by my family again is going to be absolutely amazing," White said. "I'm probably going to cry a little bit just because it's going to feel surreal."
Copyright 2021 WCSC. All rights reserved.