Bond hearing postponed for man charged after Marion Co. boy dies in dog mauling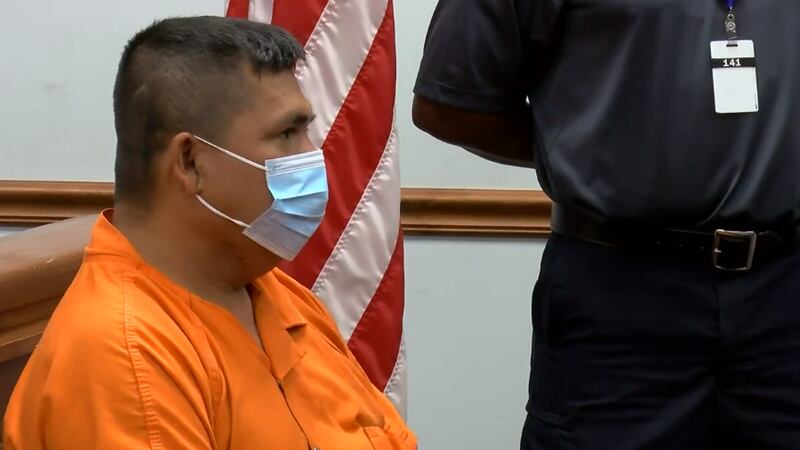 Published: Jun. 29, 2021 at 6:46 AM EDT
|
Updated: Jun. 29, 2021 at 10:32 AM EDT
MARION COUNTY, S.C. (WMBF) – The man charged in a deadly Marion County dog mauling case appeared in court briefly Tuesday morning.
The Marion County Sheriff's Office announced the arrest of 41-year-old Lorenzo Cardena on Monday. He is charged with involuntary manslaughter and animals/penalty for owner of dangerous animal attacks and injuries to a human.
Cardena was due to appear via electronic feed for a bond hearing at 9:30 a.m. Tuesday. After some technical difficulties, the defendant was brought into the courtroom to appear before Judge K. Donald Fling.
The defendant eventually informed the judge that due to a language barrier he would need an interpreter. Fling postponed the hearing until 1 p.m. Wednesday so an interpreter could be scheduled.
Cardena's charges stem from a dog attack that killed 7-year-old Shamar Jackson on June 13.
Authorities said the boy was attacked by the dogs while walking in the neighborhood with his brothers. Two other boys were able to escape unharmed.
Following the attack, deputies reportedly seized five adult dogs and one puppy from a property on Cleo Road.
Shamar's father Carnell Jackson said he's happy to see Cardena in custody and he wants to see justice served.
"I want to see him, he's going to do some time. I don't know how much time, but I hope they give him some time," Carnell Jackson said.
Copyright 2021 WMBF. All rights reserved.