Employers, officials look to get SC working as state moves back toward pre-COVID unemployment program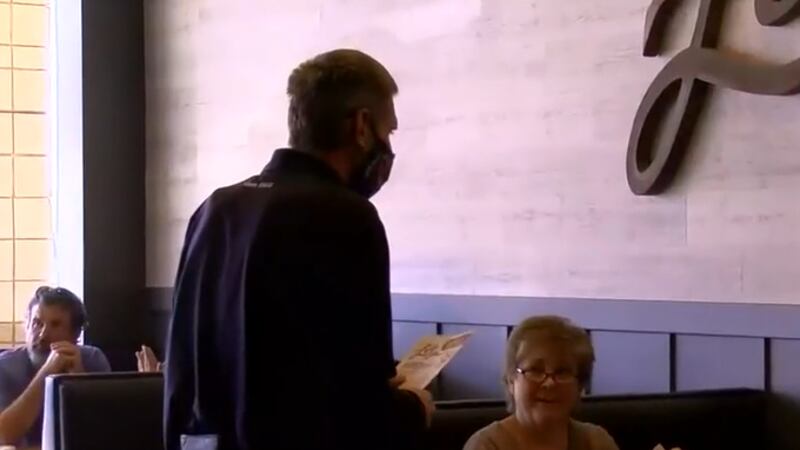 Updated: May. 7, 2021 at 9:08 AM EDT
COLUMBIA, S.C. (WMBF) – Officials with the South Carolina Department of Employment and Workforce stress that "re-employment is the best recovery plan" for the state following the peak of the COVID-19 pandemic.
This comes after Gov. Henry McMaster's announcement that he was directing state officials to terminate South Carolina's involvement in all federal, pandemic-related unemployment benefit programs starting June 30.
RELATED COVERAGE: McMaster directs South Carolina to return to pre-COVID unemployment program
SCDEW Executive Director Dan Ellzey said Friday that the governor's directive provides "a clear plan to accelerate our economy by transitioning individuals from unemployment to employment."
According to Ellzey, there are currently 81,684 open positions in the state.
"The hotel and foodservice industries have employee shortages that threaten their sustainability," Ellzey said. "However, no area of the economy has been spared from the pain of a labor shortage."
Ellzey also said added that federal funds supported the state's unemployed workers during the peak of the pandemic, but agreed with the governor that getting people back to work in the state's best interest.
"Last week's initial claims numbers were the lowest since the pandemic began, and employers around the state are eager to hire and anxious to get South Carolina back to business," he said.
For the week of April 25 to May 1, there were 2,856 initial claims filed in South Carolina according to information from SCDEW.
Horry County saw the fourth-highest number of claims across the state with 262, behind Greenville, Richland and Spartanburg counties.
There have been 889,112 initial claims filed statewide since March 15, 2020, officials said.
"Claimants should continue to certify each week and do their two work searches while they find employment," Ellzey said.
He also said SCDEW has notified the U.S. Department of Labor of its intention to opt out of the federal programs as of the week of June 26.
For the businesses struggling to hire across the Grand Strand, this comes as a relief.
"I was absolutely ecstatic and thankful he had done this for us," said Sharron Treffersin, who owns the Hot Tomato restaurant.
Treffersin has had to close her business on Wednesdays to give her staff a day off, but they've been short-handed for weeks.
She said she just wants to be fully staffed, stay open seven days a week, and most importantly, take her 'Now Hiring' sign down.
Treffersin said if the governor didn't act and the benefits stayed throughout the summer, she's not sure any of this could happen.
"We feel as restaurants we have an opportunity now that we might actually be staffed up for the summer," she said. "This could really change the scene for Myrtle Beach in the coming months."
Copyright 2021 WMBF. All rights reserved.