Gohmert sues VP Pence over role in declaring Biden as winner of election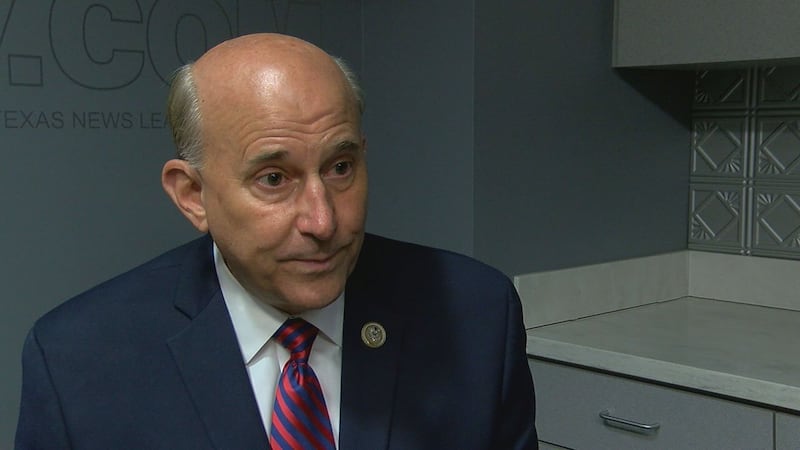 Updated: Dec. 28, 2020 at 12:43 PM EST
TYLER, Texas (KLTV) - Rep. Louie Gohmert (R-Tyler) has filed a lawsuit against Vice President Mike Pence in the hopes of delivering the election to President Trump.
Gohmert's suit alleges that any action taken by Pence on Jan. 6 to formally declare Joe Biden the winner of the 2020 presidential election will be fraudulent. The suit states "This civil action seeks an expedited declaratory judgment finding that the elector dispute resolution provisions in Section 15 of the Electoral Count Act, 3 U.S.C. §§ 5 and 15, are unconstitutional because these provisions violate the Electors Clause and the Twelfth Amendment of the U.S. Constitution."
More specifically, Gohmert's suit objects to the counting of the Arizona slate of electors voting for Biden and to the Biden slates from the remaining Contested States. It states that when Congress convenes on January 6 to count the electoral votes and declare President-Elect Biden as the winner, Gohmert will formally object to the count which, the lawsuit states, is a privilege he is entitled to "under the Twelve Amendment" (sic). Further, Gohmert is also asking Judge Jeremy Kernodle, a President Donald Trump-appointed district judge in Tyler, to find that Pence is authorized to pick pro-Trump electors on January 6.
Additional plaintiffs in the suit include Tyler Bowyer, Nancy Cottle, Jake Hoffman, Anthony Kern, James R. Lamon, Sam Moorhead, Robert Montgomery, Lorain Pellegrino, Greg Safsten, Kelli Ward and Michael Ward.
Copyright 2020 KLTV. All rights reserved.