2-foot-long black and white tegu lizard found in Lexington
The non-native reptiles pose a threat to local habitats.
Updated: Aug. 21, 2020 at 5:28 PM EDT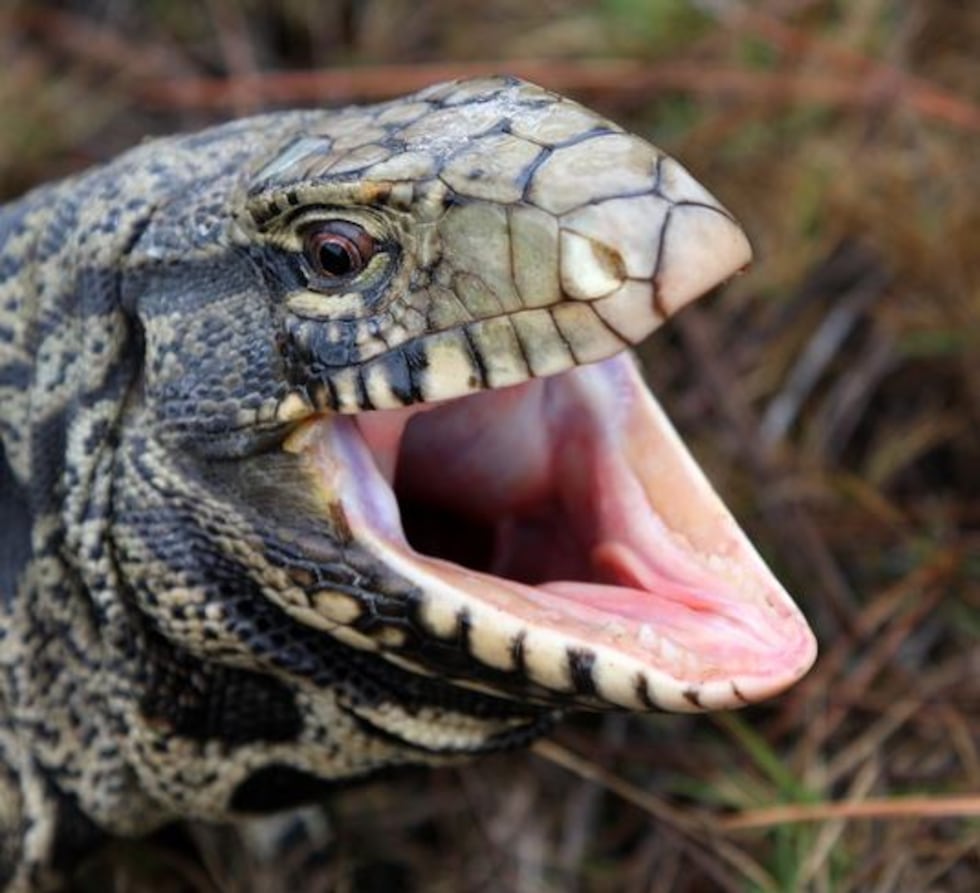 COLUMBIA, S.C. (WIS) - A non-native lizard, the black and white tegu, was recently found in Lexington and removed, wildlife officials said.
Tegus are popular in the pet trade and officials think this reptile likely escaped its owner or was released.
The adult female lizard found in Lexington was 2.5-feet, but others can grow to be 4-feet long and weigh more than 10 pounds.
Tegus are "voracious omnivorous lizards," DNR said.
They eat birds, small mammals, reptiles and amphibians, fruits, vegetables, insects and eggs.
The non-native reptiles have already become established in Georgia and Florida and they pose a threat to native South Carolina wildlife.
"Tegus mature and reproduce quickly," SCDNR herpetologist Andrew Grosse said. "Though most concerning may be their preference for eggs and the potential impacts to our native ground-nesting birds like turkey and quail, as well as other species, such as the state-endangered gopher tortoise."
Anyone who thinks they have seen a black and white tegu in the wild should report it to Grosse at grossea@dnr.sc.gov. If possible, DNR asks people to include a photo, location, time and date the lizard was seen.
DNR says tegus in the wild in South Carolina are not protected by state wildlife laws or regulations because it's not a native species.
For more information about black and white tegus, including natural history and identifying characteristics, click or tap here.
Copyright 2020 WIS. All rights reserved.