Pilot identified following F-16 aircraft crash on Shaw Air Force Base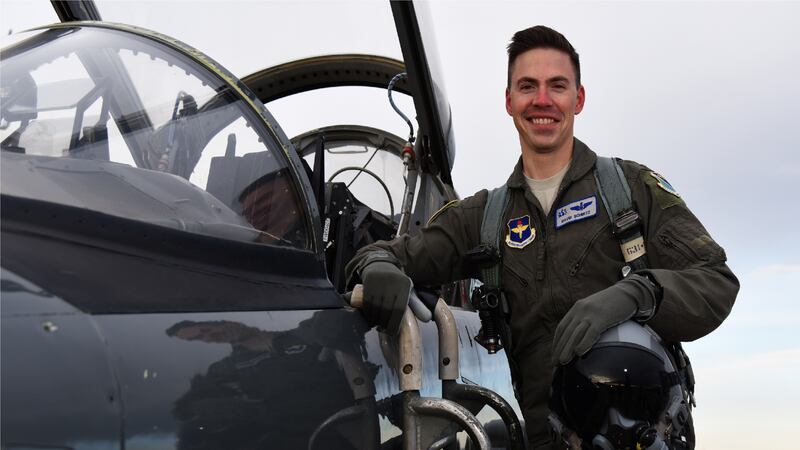 Updated: Jul. 2, 2020 at 7:54 AM EDT
SUMTER, S.C. (WIS) - Shaw Air Force Base has identified the pilot of the U.S. Air Force F-16CM Fighting Falcon who died in a crash late Tuesday night.
Officials say the pilot was 32-year-old 1st Lt. David Schmitz from the 77th Fighter Squadron. Details of what caused the crash have not been released.
The aircraft was assigned to the 20th Fighter Wing.
The crash occurred on the military base around 11:30 p.m. on June 30.
Officials at Shaw AFB say that the aircraft was on a routine training mission with Schmitz on board as the pilot when the crash happened.
Shaw AFB emergency responders were on scene. Sumter County Fire and Rescue assisted with the crash.
Schmitz died at the scene of the crash, the Air Force confirmed.
On Wednesday, Sumter County Sheriff Anthony Dennis issued the following statement:
"We at Sumter County Sheriff's Office were saddened to learn of the tragic incident that occurred at Shaw Air Force Base Wednesday morning. We have a great relationship with Shaw and will continue to be here for them, especially during this difficult time. The feeling of losing one of your own is indescribable. Our condolences go out to the airman's family and Shaw."
Schmitz's wife, Valerie, also issued a statement on Facebook honoring her late husband.
The incident is currently under investigation.
This is a developing story.
Copyright 2020 WIS. All rights reserved.