South Carolina alumni call for renaming of Strom Thurmond Center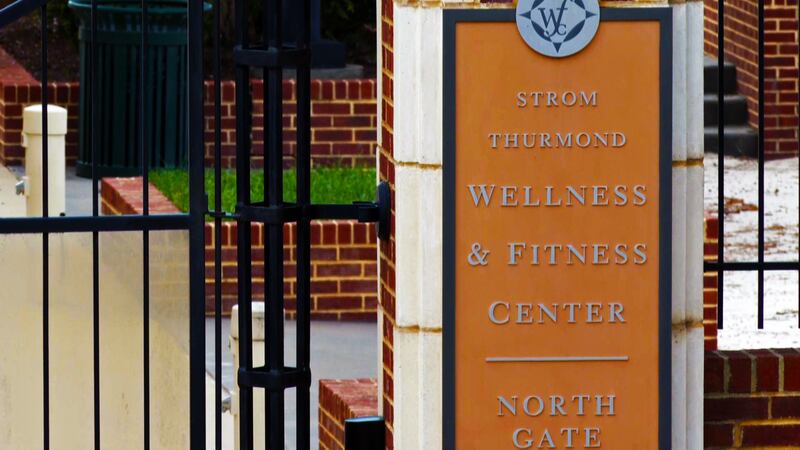 Updated: Jun. 17, 2020 at 11:21 PM EDT
COLUMBIA, S.C. (THE BIG SPUR) - In the aftermath of the death of George Floyd, athletes have started to band together and call out racial disparities across all sports. In one particular instance, many former South Carolina athletes are calling for the renaming of the Strom Thurmond Wellness and Fitness Center.
Shortly after 3 p.m. on Wednesday, former Gamecocks wide receiver Alshon Jeffery posted a tweet promoting an online petition for the center to be renamed. Jeffery played three seasons with South Carolina from 2009-2011 under legendary head coach Steve Spurrier.
"To celebrate well known segregationist Strom Thurmond's legacy by keeping his name on our Wellness Center sends a contradicting message to our black students @UofSC," Jeffery wrote on Twitter. "We can no longer be held back by those whose ideals represent division. We must continue the fight for equality."
In response to Jeffery's post, many former and current South Carolina football players tweeted out an identical message, most notably running back Marcus Lattimore, who played with South Carolina from 2010-2012.
The petition can be found on change.org and has over 13,000 signatures as of Wednesday night.
Strom Thurmond was the longest-serving Republican in U.S. Senate history, representing South Carolina for 48 years and ran for president in 1948 on a platform of opposing integration. He also opposed the Civil Rights Act of 1964 and never renounced his views on segregation, saying in 1999 that ''I can't think of anything" he would've done differently during his career in public service.
Read more on The Big Spur's website.
Copyright 2020 The Big Spur. All rights reserved.