RCSD: Second man accused of violence, affiliated with extreme Boogaloo group, arrested
Updated: Jun. 5, 2020 at 5:27 PM EDT
COLUMBIA, S.C. (WIS) - A man has lost his job after his arrest on charges of inciting a riot during Saturday's protest in downtown Columbia.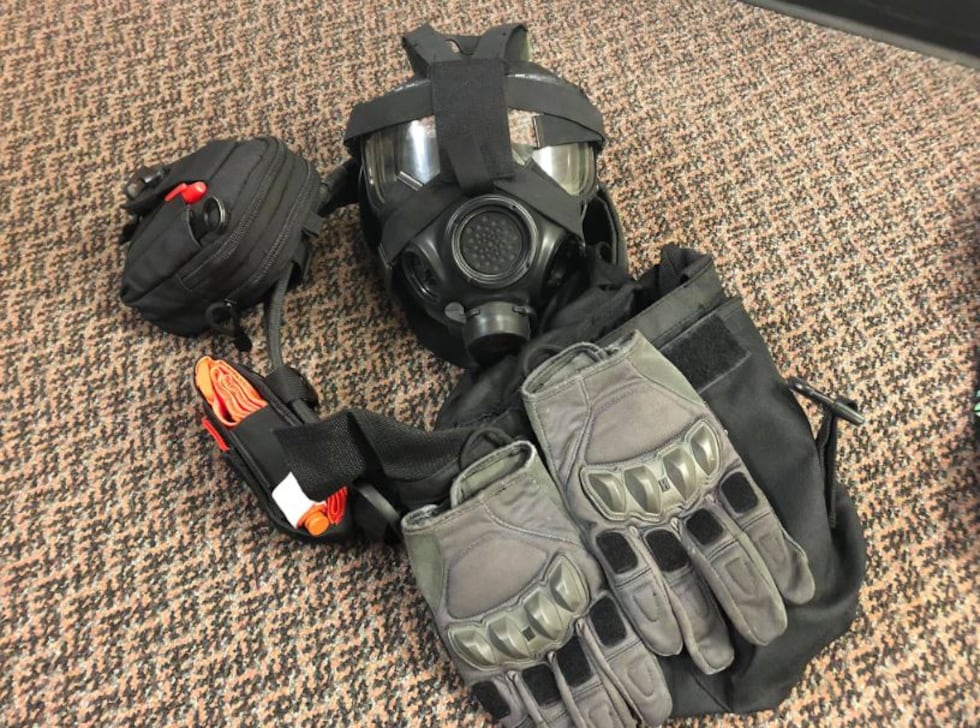 Kevin Ackley, 22, worked as a medic for Richland County Emergency Services. He was arrested in Lexington on Friday and subsequently fired from his job.
Deputies say Ackley threw a water bottle at law enforcement officers during Saturday's protest. They accuse him of helping to start a riot.
Deputies also shared pictures of items in Ackley's possession that associate him with the Boogaloo group. Lott said the Boogaloo, who often wear Hawaiin shirts, are an extremist group looking to start a civil war.
"It's disgusting that a man who is supposed to be protecting the lives of citizens and law enforcement officers alike would participate in a riot that injured people," Sheriff Leon Lott said. "He is now where he needs to be — in jail. And he'll be held accountable for what he's done."
Ackley is charged with inciting a riot and aggravated breach of peace.
This is the second person arrested and accused of violence during Saturday's protest who has been identified by deputies as part of Boogaloo.
The sheriff thanks the public for help in identifying Ackley.
Copyright 2020 WIS. All rights reserved.