Child care vouchers available for essential workers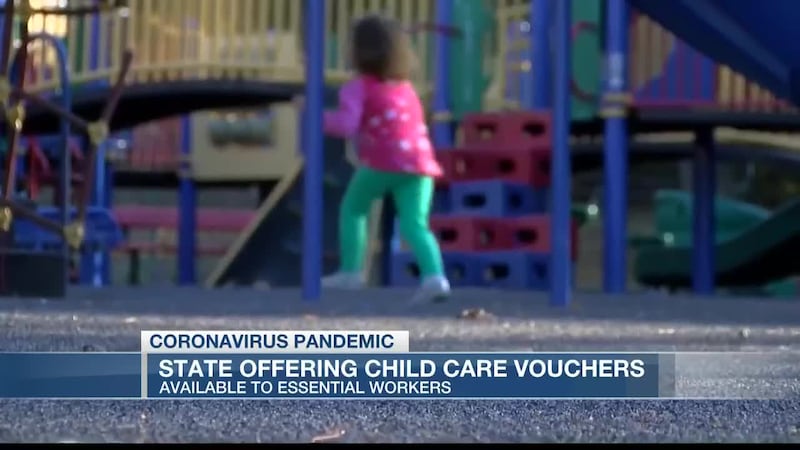 Updated: Apr. 28, 2020 at 6:59 PM EDT
CHARLESTON, S.C. (WCSC) - Relief is on the way for essential workers struggling with child care.
Through the federal CARES Acts, South Carolina is offering child care vouchers in order to keep essential employees at work. The state will use a portion of the $63 million provided by the federal government to fund the vouchers.
There are no income qualifications, but it is need-based meaning without professional child care, the employee would not be able work.
". . .parents who are considered essential employees need a safe place for their children to receive child care while they report to work," said Pam Bryant, Director of Communications at DSS. "Their employment at these essential businesses means they can continue providing much needed services and support to South Carolina citizens during the COVID-19 emergency."
The CARES Acts child care assistance guidelines has 11 categories of essential workers:
Emergency services

Health care and public health workers

State government programs

Financial services

Food and Agriculture

Gas station workers

Mechanics

Water and wastewater employees

Energy

Chemical section

Transit Services
However, not all employees in those categories will qualify.
If you do qualify, the Department of Social Services will reach out and help you set up the child care of your choice.
To start the application process, email Christi Jeffcoat at christi.jeffcoat@dss.sc.gov. In the email, you will need to include your first and last name, a phone number and where you work. In the subject line, they request you put "Essential Employee Child Care Request".
The vouchers will be sent directly to child care providers. If the price of the care is more than the voucher, parents will need to pay the difference. The program will last until August 30 and is not retroactive.
Some businesses are already reacting to the news.
The Sunshine House Early Learning Academy, which has 36 locations around the state, says they are only going to charge a weekly co-pay for essential workers and that's it.
President of the company Wes Wooten said in a statement, "We are proud to support essential employees and to provide them with discounted childcare and early education at Sunshine House locations across South Carolina."
For more on how to apply, specific qualifications and resources click here.
Copyright 2020 WCSC. All rights reserved.