South Carolina chase suspect gets $205k payday after he says deputy ran him over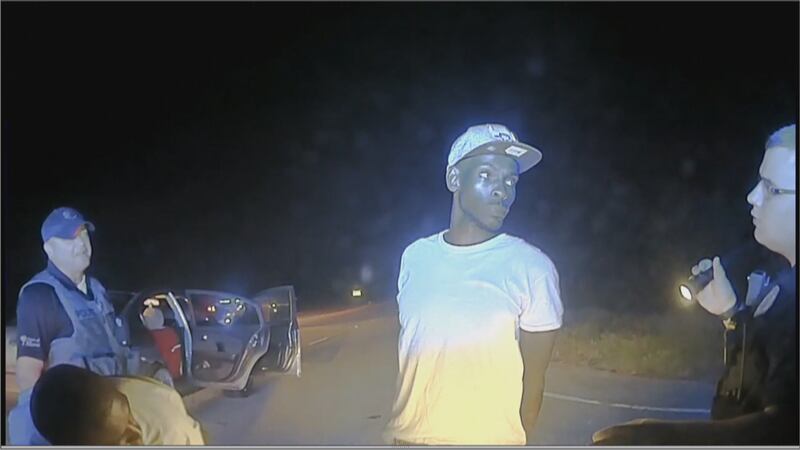 Published: Sep. 24, 2019 at 7:29 PM EDT
ORANGEBURG COUNTY, S.C. (WCSC) - An Orangeburg County man said a deputy with the county sheriff's department ran him over during a July 2014 chase that he was leading them on, according to a newly-released lawsuit.
In June, Orangeburg County made a $205,000 payment through an insurance policy to Quinnton Henderson, the man who court records state pleaded guilty to not pulling over for police in July 2014.
State records show Henderson filed an insurance claim one month later, in August 2014, and this past June, he received a check.
"[Henderson] was run over by Larca S. Jenkins, while working in his capcity as an Orangeburg County Sheriff's Department employee," the lawsuit claimed. "As a result of this incident, [Henderson] suffered severe injuries to his right lower extremity and other body parts."
It goes on to say that Henderson's injuries "caused great pain and suffering" to him and afterwards he "required extensive reconstructive surgery and extended hospital stays."
A settlement would later be reached in February 2019 between lawyers for Henderson and the sheriff. In that agreement Henderson's attorney signed, it stated, "the payments are not to be construed as an admission of liability on the part of those herein, by whom liability is expressly denied."
In the incident report from that 2014 chase, it said it all started when the suspect, Henderson, "attempted to evade this unit by crossing over the double yellow line into on coming traffic."
It was then that deputies said they turned their blue lights and sirens on. The suspect continued down the road at a "high rate of speed," the report stated. It went on to say the chase continued down a number of streets.
"The subject jumped out of [his car] near Goff Street and ran towards the wood area and abandoned house as his vehicle continued down Jamison Avenue and struck a tree," the report stated.
After driving through the brush, the deputy said he saw the suspect.
"The subject was handcuffed at that point and then asked why were we chasing him," the report stated. "The subject complained about his right leg hurting."
The report then said EMS came and transported him to The Regional Medical Center for evaluation. He was charged with crossing the center line and failure to stop for blue lights. There was no mention of officers running him over.
Since that chase, his rap sheet has only grown. He's been charged with attempted murder, kidnapping, and not pulling over for police again.
That second police chase was all caught on camera last year by the Holly Hill Police Department.
"He was stopped for going left of center," Holly Hill Police Chief Joshua Detter said. "[The officer] asked him to step out of the car and that's when he took off.... Shortly, after it started, dispatch came back, and said they had warrants for his arrest. So, we continued the chase. It went just over 30 miles."
According to the chief, at one point, the suspect hit speeds of 100 miles-per-hour. But, it all came to an end when, he says, Henderson's engine started to smoke.
Orangeburg County Administrator Harold Young said he doesn't have a comment. Henderson's lawyer nor the sheriff's department have responded to requests for comment.
Copyright 2019 WCSC. All rights reserved.