South Carolina's REAL ID deadline is approaching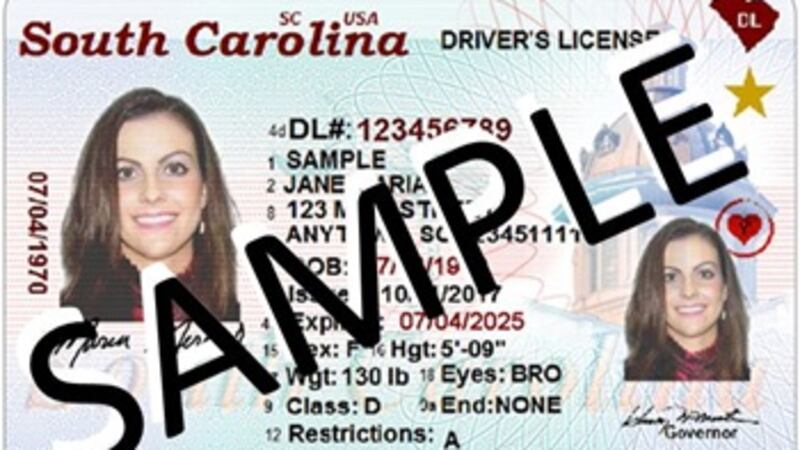 Updated: Sep. 12, 2019 at 10:48 AM EDT
HORRY COUNTY, S.C. (WMBF) - If you haven't already made the switch to a new REAL ID license in South Carolina, you now have about one year left to make that change. If you have plans to catch a flight next fall and you're planning to use your standard state-issued ID or license, make sure it's REAL ID compliant.
Beginning October 2020, you will not be able to board a plane, enter a secure federal building or visit a military installation with a standard license. The new ID card puts South Carolina in compliance with the REAL ID Act, a 2005 federal law enacted for extra security following the 9/11 terrorist attacks.
It won't be needed to drive, vote or access benefits - such as Social Security - in South Carolina.
If you have a valid U.S. passport, military ID or another form of federal identification that's accepted to pass airport security, you may still use it instead of changing to a REAL ID.
But here's what you need to know if you're planning to make the switch:
A REAL ID will cost you $25 and is available at your nearest DMV office.

You must have proof of identity, which means a birth certificate or passport. You must also have two proofs of address, like your current ID or a utility bill, proof of social security number and proof of all legal name changes.

Some may be able to purchase a REAL ID online if your required documents are already on file with the DMV. To check if you're eligible, you can go to the DMV's website and click "Real I-D Document Check."
Once you get your hands on a new REAL ID, it will be valid for up to eight years.
While you have until next year to change your card, officials are encouraging people to make a trip to the DMV sooner to avoid anticipated long lines as the deadline approaches.
Copyright 2019 WMBF. All rights reserved.