Investigation continues for missing pregnant woman from Mississippi
21 -year-old Makayla Winston was last seen on June 27th.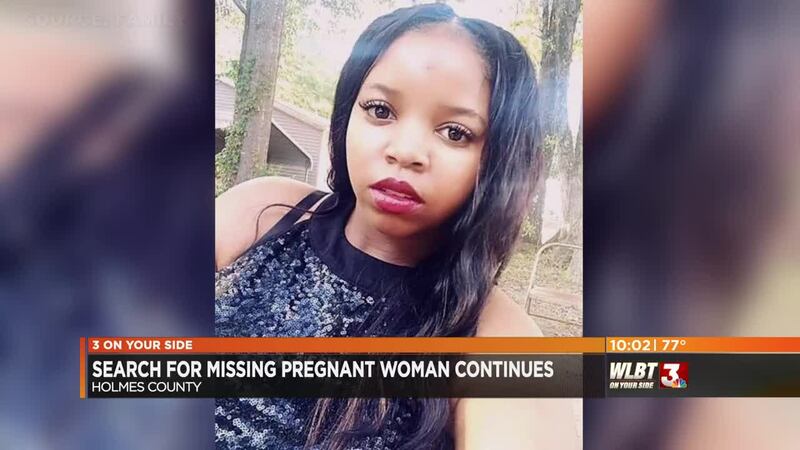 Updated: Jun. 30, 2019 at 2:29 PM EDT
GOODMAN, Miss. (WLBT) - Holmes County officials are asking for the public's help to find 21-year-old Makayla Winston.
Yvetty Brown is her mother and plead for her safe return saying, "I just want my baby home."
Brown said Winston was with her other daughter in Goodman Thursday night before she left in her car.
"She was heading to show the sonogram to the baby's father," said Brown.
Winston is pregnant and her due date is July 4th.
"We went looking to where we thought she would be, but she wasn't there," said Brown before filing a missing persons report.
Holmes County Sheriff Willie March said Winston's car was spotted Friday morning off Highway 14, near Interstate 55.
"We understood that there was a white vehicle parked behind her, kind of like an SUV. But no one knows who was driving the SUV," said March.
Winston's car was found alone; keys in the ignition and a cell phone tossed in the grass.
"The cell phone was cleaned up so we're also doing an investigation on the cellular phone, trying to find out what was erased," said March.
The Sheriff says the Mississippi Bureau of Investigation has interviewed several people and suspect foul play.
"She was a quiet person. She didn't hang out. Mostly, she was around family. I just want my baby home," said Brown.
Copyright 2019 WLBT. All rights reserved.