Coroner identifies 6-year-old child killed in accidental N. Charleston shooting
Published: Jun. 11, 2019 at 5:53 PM EDT
CHARLESTON, S.C. (WCSC) - The Charleston County Coroner's Office has identified a little girl killed Monday afternoon in a shooting North Charleston Police believe was an accident.
Zy'Ashia Smalls died at MUSC at 4:13 p.m. Monday, according to Charleston County Chief Deputy Coroner Bobbi Jo O'Neal. The coroner's office says it has confirmed Smalls was 6 years old, not 5 as North Charleston Police originally said in their report.
A 12-year-old boy is considered the suspect in the accidental shooting death, according to an incident report released Tuesday. Smalls was found in the living room of the house where it happened, according to the report. An officer saw the girl with a single gunshot wound to the chest, the report states.
"No arrests have been made at this time and the investigation is actively ongoing," North Charleston police spokesman Spencer Pryor said. "It's procedural that any person that commits an offense would be listed as the suspect, criminal or non-criminal. The designation 'suspect' in this case does not indicate that this is being investigated, at this time, as anything other than an accidental shooting."
North Charleston Police said late Monday afternoon they were still trying to piece together how the child was fatally shot in a home.
The incident was reported in the 2800 block of Ranger Drive at 3:32 p.m. according to Charleston County dispatchers. Police initially said the victim was 5 years old.
A short time later, word came that the child died at an area hospital.
Police say initial information indicates the shooting appears to have been an accident. It happened in a home where there were up to four unattended children inside, North Charleston Police spokesman Spencer Pryor said.
Michelle Waters says two boys who witnessed the shooting ran to her house for help.
"One of them was on the phone, looked to be the older one and he was saying my sister got shot is what he kept saying. Eventually we went outside," Waters said Tuesday. "To find out it was a little girl like that, it was heartbreaking. I saw her come out, it hurt, it hurt."
After the shooting Waters thought about her own kids.
"I couldn't imagine and that's kind of one reason why they can tell you, I don't even allow my children to come outside because of the neighborhood. It easily could have been one of them," Waters said.
Herbert Dawson said his son was one of the four children inside the home.
"Someone passed away so I'm still feeling it," he said. "Thank God it wasn't mine, but I'm still feeling that."
He says although he's glad he's alright he hopes this could be a lesson for someone about securing their weapons.
"Secure your weapons, keep them out of children's reach, you know," he said.
He said he also hopes the violence in the neighborhood will stop.
"This is Dorchester-Waylyn. This is a high crime area and a high drug area. Anything is possible anything can happen over here," he said.
On Ranger Drive alone, there have been two deadly shootings in the past three years. In both cases, one man was killed. In addition to the two fatal shootings, there have been three others since 2015 on Ranger Drive. Those three incidents did not involve a fatality.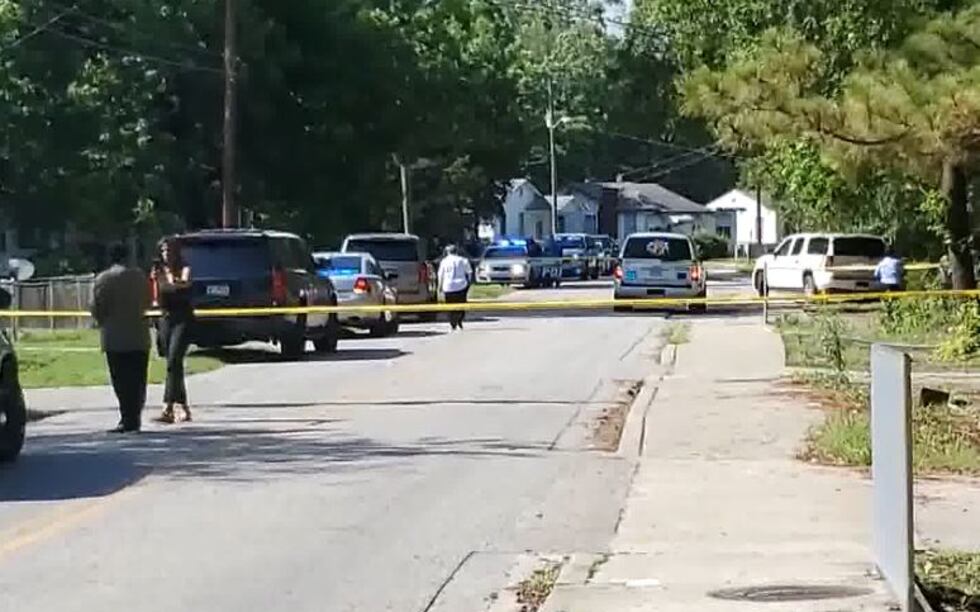 The investigation into how the shooting happened and how someone got access to the gun is continuing, Pryor said.
Copyright 2019 WCSC. All rights reserved.