Drift Jam 2019 take Lake Murray to raise money for good cause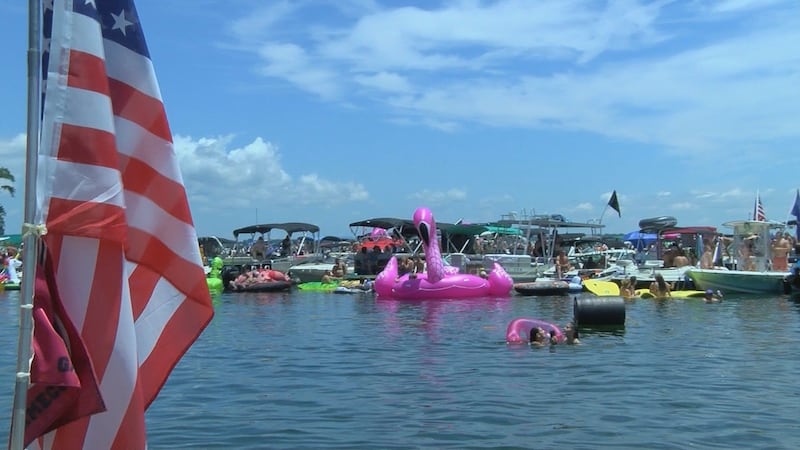 Published: Jun. 1, 2019 at 4:02 PM EDT
LAKE MURRAY, S.C. (WIS) - Hundreds of boaters Saturday packed the waters of Lake Murray for the music festival "DriftJam" and to support veterans and active military personnel.
"The World's Largest Floating Music Festival, created in the fall of 2013 by Doug Gainey Promotions, is loosely based off of the ideas of the former "ReggaeFest" originally started by the Pirates of Lake Murray," the Facebook page says.
In 2019, team up with the 9/11 Remembrance Foundation of SC to help their mission of providing aid for our first responders, military servicemen and women, and their immediate families. All sponsor proceeds go directly to supporting their cause.
Thousands of boats and people from all over the country converge to enjoy the lake, sunshine, and music. A one-of-a-kind concert, with bands performing on a floating stage that is only accessible by water.
The festival takes place just off of Spence Island on Lake Murray, SC, one of the largest man-made lakes in the U.S.
To find out more about the 9/11 Remembrance Foundation of SC, click here.
Copyright 2019 WIS. All rights reserved.