'She's a hero.' Kidnapping survivor Elizabeth Smart gives message of hope to Charlotte teen held prisoner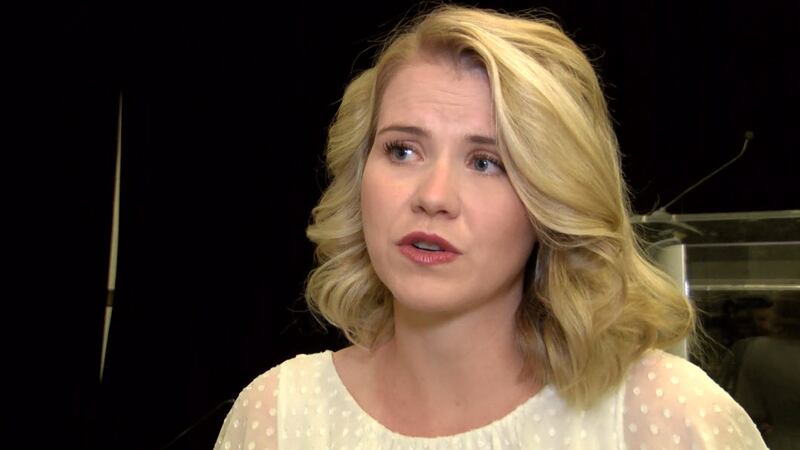 Published: Apr. 29, 2019 at 6:09 PM EDT
CHARLOTTE, NC (WBTV) - The Charlotte teenager who was held captive for over a year spoke out in court directly to the man who kept her as a prisoner.
That teen was recovered after over a year of abuse when an FBI agent at the Charlotte office followed a tip that led to her.
They say the young woman's file is still open because even though thankfully she was recovered safely, the FBI says they are actively working to make sure there are not any other victims like her.
Elizabeth Smart, who was kidnapped at knife-point in her bedroom the night before she graduated from junior high school, shared a message of hope with the Charlotte teen.
"For her to face him and talk about what he's done to her... this girl, she is a hero," said Smart. "She is incredibly brave because, number one, she survived."
Smart says after surviving abuse it can be hard to recover, but choosing happiness is the most important thing to do.
"He's stolen so much of her life away from her and the best punishment she could ever give him is to be happy," said Smart.
They say children can be especially vulnerable to cyber manipulation, and parents need to be aware because they are the first line of defense.
"It's critically important for parents to understand what kind of online presence their children is," said Jason Kaplan, Supervisory Special Agent with the FBI in Charlotte.
That online presence is what investigators say enticed a Charlotte teenager to Michael Wysolovski.
"The second I left my home, my life was ruined," said the young woman.
The girl held a stuffed animal in court as she confronted Wysolovski during a plea hearing. She was held captive in the Atlanta area for more than a year.
"You are the boogie man that all parents teach their kids to be scared of," said the young woman's father.
Kaplan manages the crimes against children squad for the FBI and says many predators come from internet groups and parents need to be aware.
"It isn't sufficient anymore for children to say the name of something and parents throw their hands up and say I don't know what that is, I'm not IT savvy," said Kaplan.
Investigators say the teen met Wysolovski through an eating disorder online support group, something Kaplan says can be filled with predators.
"There are children more easily enticed or taken advantage of because they may suffer from low self esteem," said Kaplan.
"He lowered my self-esteem greatly and led me to believe I would never be loved or have a proper life if I gained any weight," said the young woman.
Now that Wysolovski has pleaded guilty, family members say the hard work of coming to terms with the scars begins.
"I severely mutilated myself hoping I would become unlovable so no one would hurt me again as Wysolovski did. I am permanently disfigured," said the young woman.
After years of working on this case, Special Agent Kaplan reacted to the teen bravely sharing her testimony in court.
"It's very difficult for them to speak out in court," said Kaplan. "And talk about what they've been through but they realize it gives strength to a lot of other victims."
Other victims that the FBI is diligently working to protect from harm. They say that the public reporting suspicious activity they knew about was what helped them to finally find this girl so as always if you have information or concern about suspicious activity, report it.
Tenille Banner with Safe Alliance shared her thoughts Friday.
"The most important piece to being able to heal is just to be able to share what happened," Tenille Banner with Safe Alliance says. "You eventually get to the point where you no longer look at yourself as a victim, you look at yourself as a survivor."
Copyright 2019 WBTV. All rights reserved.