Richland County Coroner identifies victim of deadly Gervais Street shooting
Published: Feb. 18, 2019 at 3:04 PM EST
COLUMBIA, SC (WIS) - We are learning new details from Columbia Police Chief Skip Holbrook about a shooting in Columbia where one person was killed and two others were injured.
Police say the shooting happened shortly after midnight on Sunday in the 2300 block of Gervais Street near Millwood Avenue.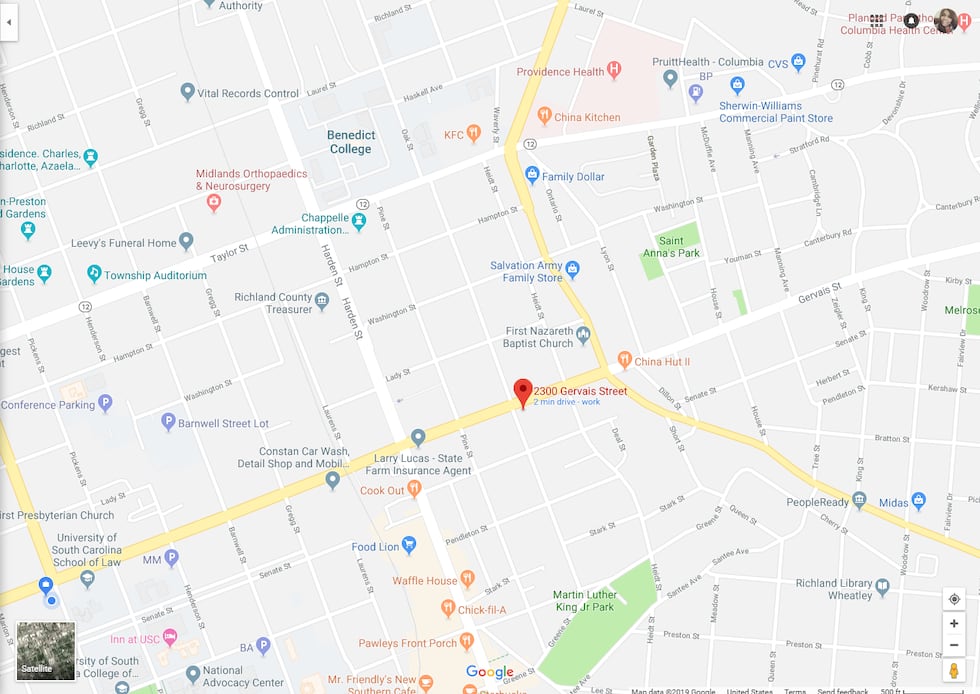 Around 12:30 a.m. officers responded to a party and found three victims in the parking lot. The party was hosted by the "Metro's Most Wanted Motorcycle Club."
An officer found one victim, Darold Kevin Dantzler, 21, with significant injuries and performed CPR on him. Dantzler died at the scene.
An autopsy by Richland County Coroner Gary Watts concluded Dantzler died as a result of gunshot wounds to the upper body.
The two other victims -- a 29-year-old and a 37-year-old man -- were treated by EMS at the scene before being taken to a local hospital. At this time, their injuries do not appear to be life-threatening.
WIS spoke with Holbrook and he shed light saying there were hundreds in the area when the shooting happened.
"That was an event that had you know possibly 400 people in attendance. We have 3 people hit by gunfire, 1 person fatally shot, a number of rounds were fired and yet we haven't had one person come forward with any material information, that's a problem," Holbrook said.
Madison Crowe, who lives on Oak street, says she heard about fifteen shots from her bedroom window.
"It sounded like fireworks at first, that's what I thought I heard, it was a bunch of shots all at once," Madison Crowe said. "We stayed up for about an hour after kind of listening to the police scanner and watching live PD to see if anything was coming on, kind of being a little worried about what was happening. We closed all the blinds making sure we were as safe as possible."
State Representative Seth Rose tweeted about the incident early this morning.
CPD has spoken to several witnesses who said a heated argument took place just moments before the shooting happened. Crime scene investigators collected more than 30 shell casings from two different firearms. Those casings will be processed by the South Carolina Law Enforcement Division.
The investigation continues to find the circumstances for the shooting.
If you have any information on this crime, you're asked to call Crimestoppers at 1-888-CRIME-SC.
This is the sixth shooting death investigated by the Columbia Police Department in 2019; five of those cases are murder investigations and one was ruled a justifiable homicide.
Check back for more updates.
Copyright 2019 WIS. All rights reserved.