CHA: Federal grant denial is latest in history of federal funding woes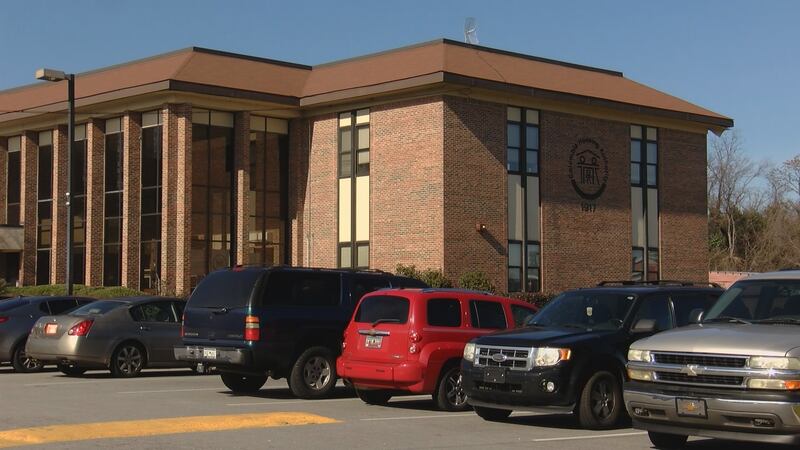 Published: Feb. 4, 2019 at 7:48 PM EST
COLUMBIA, SC (WIS) - The prospects of demolishing and rebuilding the nation's third oldest public housing complex took a hit this week as the Columbia Housing Authority found out it is not a finalist for the $30 million Neighborhood Choice Grant.
The federal money, handed out by the Department of Housing and Urban Development, is needed to demolish and rebuild safe and affordable housing with the city of Columbia, the authority said.
The Columbia Housing Authority first applied for the grant with Allen Benedict Court in mind in 2006 and was denied funding. Then, for the next four years, it applied and was rejected each time.
In the early 2000s, what is now known as the Neighborhood Choice Grant was referred to as the Hope 6 Grant. In 2000 and 2004, the housing authority received funding to demolish and rebuild two of its oldest properties, Saxon Homes and Henley Homes.
It became the Neighborhood Choice grant under the Obama administration and according to the housing authority, HUD placed a bigger emphasis on applications that focused on a public housing development viewed in a broader context of a neighborhood. As a result, in 2014, the housing authority conducted a two-year study with consultants, community stakeholders and residents of both Allen Benedict Court Apartments and Gonzalez Gardens.
The $250,000 planning grant was completed in 2016 and included a broad neighborhood plan for both properties. It was approved by HUD but did not come with any additional funding for construction, according to the housing authority.
In 2017 funding was denied under the Neighborhood Choice Grant and the authority applied once again in November of last year.
"We focused on Allen Benedict Court for that application because it was the last of the remaining old public housing complexes in the area," Julia Prater, Deputy Director of Affordable Housing at the Columbia Housing Authority said. "We had another funding source other than HUD to do the demo and relocation of residents at Gonzalez Gardens."
Prater said the housing authority found out Friday it was not selected as a finalist for this year's Neighborhood Choice grant.
"I don't think we've thoroughly examined what the future may hold," Prater said. "Our main priority right now is ensuring the displaced residents find safe and permanent new homes."
The grant approval process is based on a set of criteria that is scored by HUD and Prater said each year, the housing authority schedules a debrief to sit down with federal officials to find out where the shortcomings are.
"We're not sure what was missing, we will have the opportunity to request a debriefing with HUD and at that point we can get together for the debriefing we get an actual point breakdown of where you missed points so we're looking forward to that because we thought we had a strong application," Prader said.
One of the categories includes scores on "overall neighborhood," which Prater said was thought to be a strong point of the application.
"It looks at what other community investments are happening in that area? Does the community believe in this area are they putting investment in it? We thought we were really strong in that area because we have the new library coming in Edgewood, tremendous investment with the city with Bull Street which is right across the street," she said.
Prader said in years past, upon improving on a weak spot, the housing authority found it slipped in another. Striking a balance, she said, is key to securing the funding.
In 2000, Prader said the housing authority secured $26 million for the demolition and reconstruction of Saxon Homes and in 2004, was given around $11 million for Henley Homes. Currently, the housing authority is looking to secure private financing to help with the construction of Gonzalez Gardens.
Copyright 2019 WIS. All rights reserved.