Bill in the State House makes second attempt to bring the electric chair back to South Carolina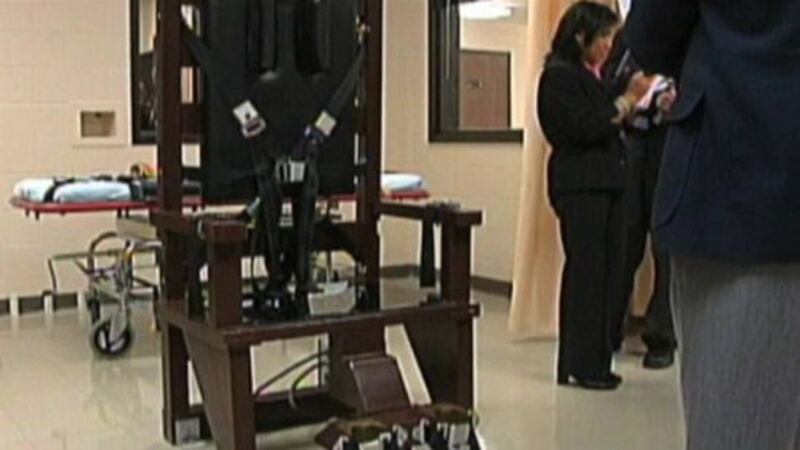 Published: Feb. 1, 2019 at 4:40 PM EST
COLUMBIA, SC (WIS) - A bill in the South Carolina State Senate is looking to resurrect a bill that would bring the electric chair back to South Carolina as a form of capital punishment.
The bill passed 26-13 on Wednesday. In readings of the bill, hanging and the firing squad were also mentioned as additions to the death penalty bill.
A similar bill also passed the State Senate in 2018, but did not pass in the State House.
The electric chair was first used in South Carolina in August 1912 and was last used in 2008, according to the Department of Corrections' website. The state of South Carolina has executed 43 people since the ban on capital punishment was lifted in 1985.
The last person put to death in South Carolina was Jeffrey Motts in May 2011 for the death of his cellmate. He was the first inmate to be put to death in the nation with the three-drug lethal injection cocktail that included pentobarbital. It replaced thiopental, which had become scarce in the U.S. prior to his execution.
In South Carolina, the youngest person executed in the state was 14-year-old George Stinney in 1944, and his death was exonerated in 2014; the oldest person executed in the state was 66 years old. The first execution in South Carolina by lethal injection was carried out on Aug. 18, 1995.
As of Jan. 31, 2019, there are 36 people on death row in South Carolina.
Copyright 2019 WIS. All rights reserved.